Mordeco's "More Than Decor" Concept Gets You Organized in Style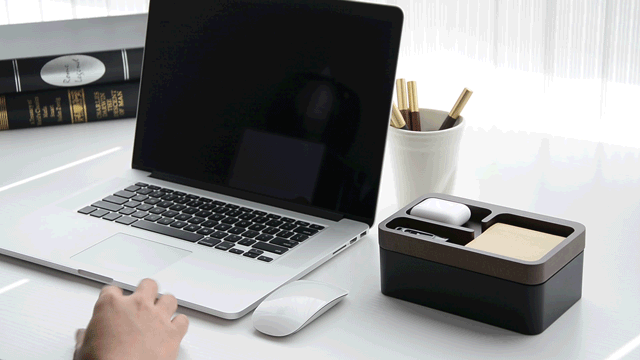 Mordeco's "More Than Decor" Concept Gets You Organized in Style
1/16 Photos
2/16 Photos
3/16 Photos
4/16 Photos
5/16 Photos
6/16 Photos
7/16 Photos
8/16 Photos
9/16 Photos
10/16 Photos
11/16 Photos
12/16 Photos
13/16 Photos
14/16 Photos
15/16 Photos
16/16 Photos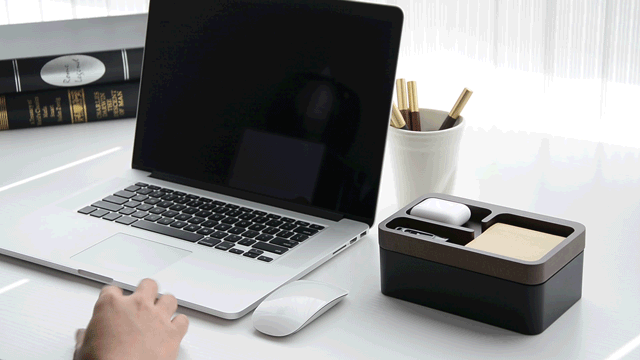 Organization is one of those things you don't appreciate until you see it getting away from you as the days pass by. Whether it's your nightstand, your work desk, or the drop off zone of your home (we know you have one), it's when things start to pile up and accumulate to the point where you can't stand the sight of that corner anymore that you start to crave some organization. Enter, Mordeco, a lifestyle brand that derives its name from the concept, "More Than Decor." With three main products, Mordeco focuses on the small issues of day to day life and alleviates them with thoughtful, well-made design.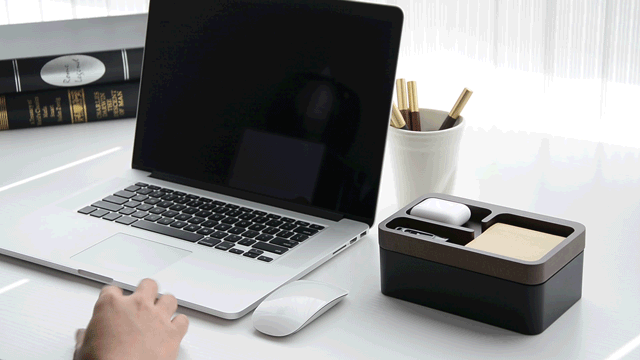 The Revov Tray Box is a nifty organizer with a magnetized floating lid that swings open and into place, making it effortless (and kind of satisfying) to use and organize your daily essentials. The upper wood tray is cut with a CNC technique for precision and polished by hand. The below box is made of aluminum to lower the center of gravity, making it steady to use. Store all your daily objects in the tray for easy reach and store your more important objects in the box for security.
The Revov Coin Storage organizes all your loose change (or smaller items like jewelry or paperclips) in an entertaining and practical way. With the same rotating lid design concept as the tray box, you can drop your coins in the funnel and watch them roll down into the box. If you don't want to use it for spare change, store office supplies, game pieces or jewelry to keep them organized.
Lastly, the A Pen isn't an organizer but it removes your need to hoard all the miscellaneous pens in your junk drawer (we know you have one too). Made with brass and tiger wood, the pen has a quality of craftsmanship that makes it seem much more expensive than it is. The A Pen is designed to be your only pen, one you'll reach for for all your writing needs.
>>> Shop the Mordeco collection here! <<<