Moroso originally launched the Edward Van Vliet designed Sushi Collection back in 2008. The playful collection featured a mesh of fabrics and patterns, layered together to form an eclectic, yet visually stunning, menagerie that included an armchair, pouf, sofa, and stool. Now, he's adding to the Sushi collection with a new face-to-face bench, a series of high-walled armchairs, a stool, and a new floral fabric., continuing the bold series in refreshing ways.
JuJu Rendez-Vous is a clever face-to-face bench that allows two people to sit side-by-side and carry on a conversation or to sit back and relax as you face the other way.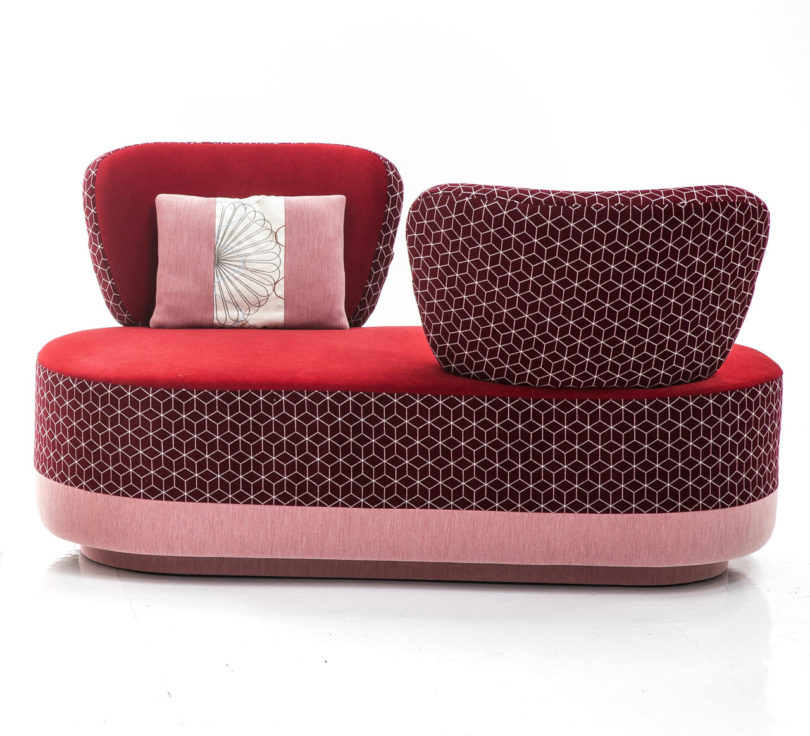 Ikebana is a new fabric by Van Vliet that's based on nature and features botanical style flowers. His feelings are that just because we're surrounded by the artificial world in our modern lives it doesn't mean we can enjoy nature and let it rejuvenate us.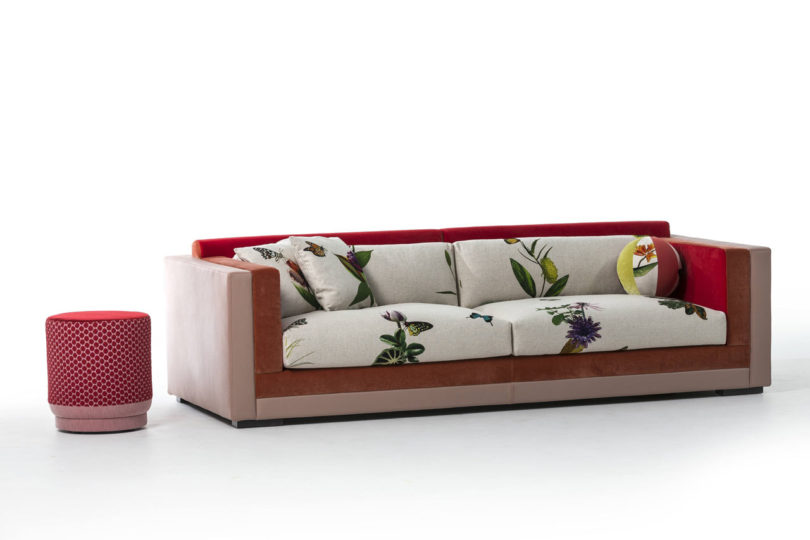 Marshemellow is a stool that easily coordinates with the rest of the seating in the collection helping to round out a cohesive look.