I love hanging plants but I've never been a fan of those plastic or faux ceramic looking planters they come in. Australian company Mister Moss to the rescue! They've created a line of indoor/outdoor hanging moss balls filled with plants that are handmade and one-of-a-kind. They come in a variety of plants but what makes them truly unique is the various colored string that they're wrapped in and suspended from.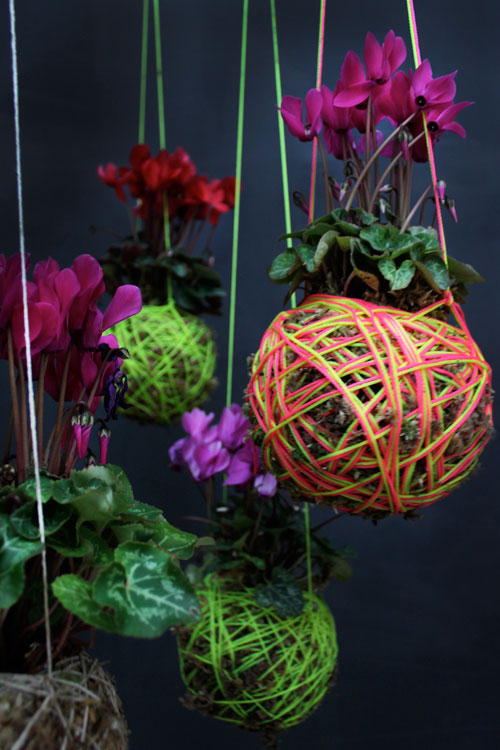 They're super easy to care for – you just dunk them in water when they feel dry. I'm pretty sure that even my black thumb could handle that!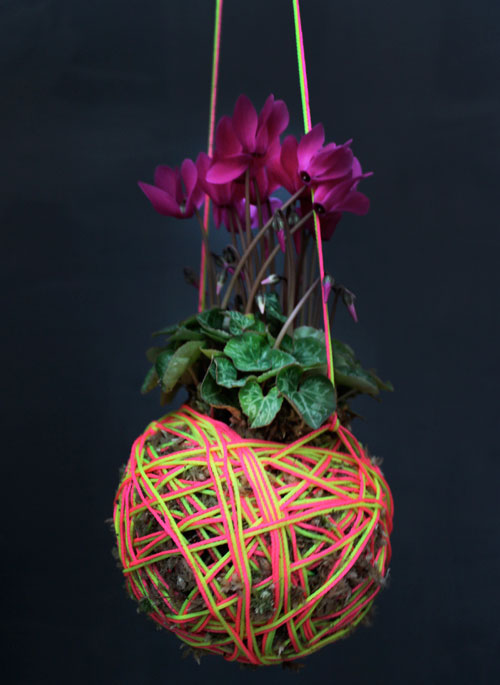 Um, hello, neon moss ball!?