Cooking is quite the art these days and having a place to share that creativity is becoming more and more prominent. People want open kitchens so they can interact with their guests and the Cooking Table from Moritz Putzier is a great alternative to that. While the idea for the table was to bring it back to the basics without all of the fancy tools and equipment, it would be such a cool piece to use when having a party.
Putzier wanted to focus on the experience rather than the food itself with a new way of both cooking and dining. With a flexible station that lets you interact while cooking and dining, it becomes about the connection. The dining table is often the social center of the household so this design brings it all into one so you can prepare food, cook, and dine, all while spending time with your family and/or friends.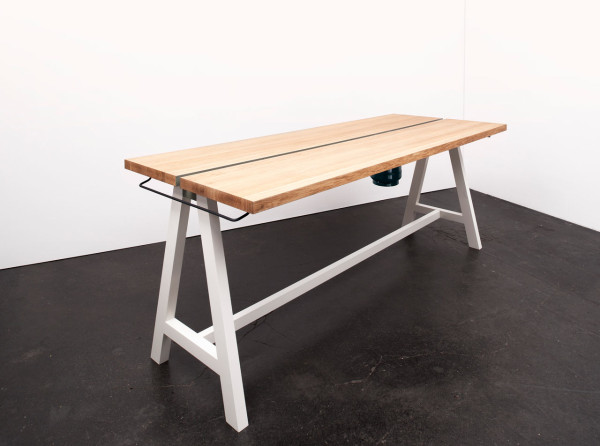 The table itself adapts to whatever task you need it for. It splits down the center to accommodate movable gas burners for cooking. There's a hidden track that the burners click into.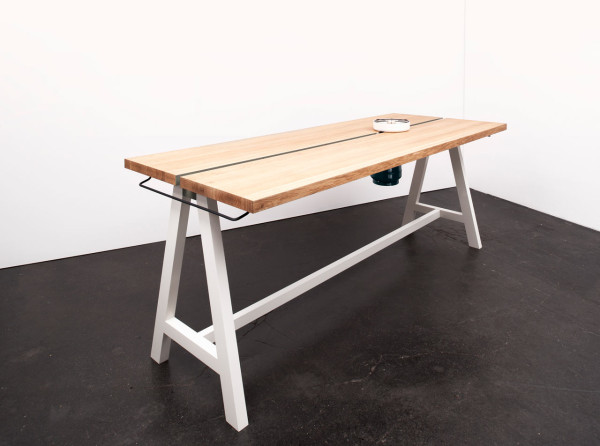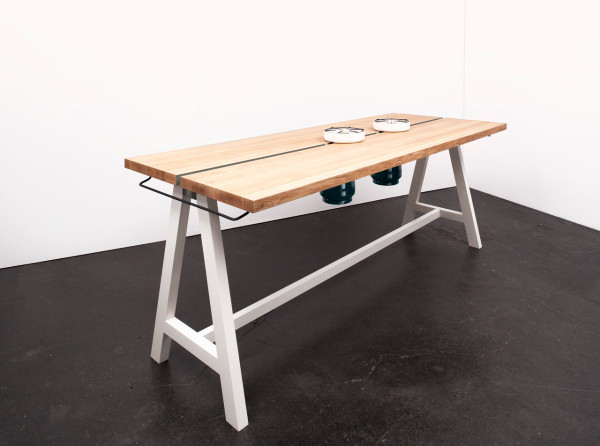 Add more than one for additional cooking needs. How cool would it be to have fondue pots warmed on these for a party?
When you're not using it for kitchen purposes, you can use it as a workstation.
A stoolbench was designed as a cross between a slightly elevated stool and a slender bench and offers the cook a place to sit.
Ceramic bowls in three sizes let you prep and serve the food. The lids also act as cutting boards.
Photos by Caspar Sesslar.