Every shade of color seems to have a name these days, which can, in a way, limit our minds, or so believes Japanese young designer duo Ima Moteki (Yusuke Imai and Ayami Moteki). The pair decided to create the Nameless Paint Set as a way to let kids learn about color in a whole new way.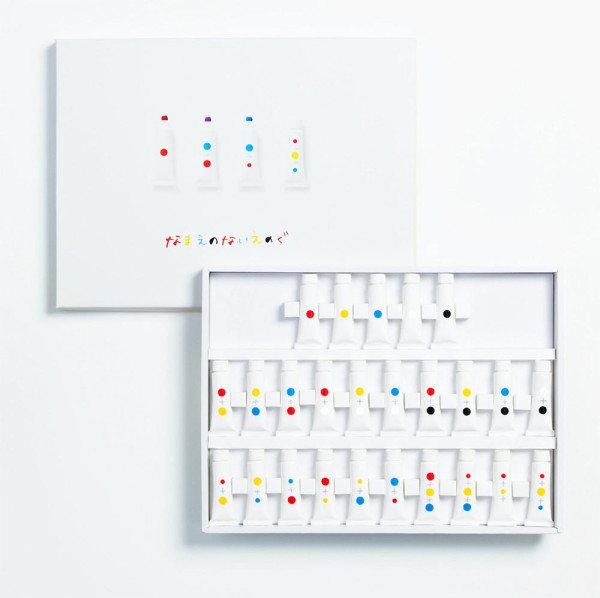 By not assigning names to the colors we want to expand the definition of what a color can be, and the various shades they can create by mixing them.
Instead of names, the paint tubes are decked out with colorful dots indicating what color they are, some with varying circle sizes which depicts the amount of color that was used to create the finished shade. Where there's a + size, it indicates that those two colors were mixed to create a new color.
The 10-color set is available for pre-order on Spoon & Tamago.