Nanocrystaline Chairs That Grow Themselves From Copper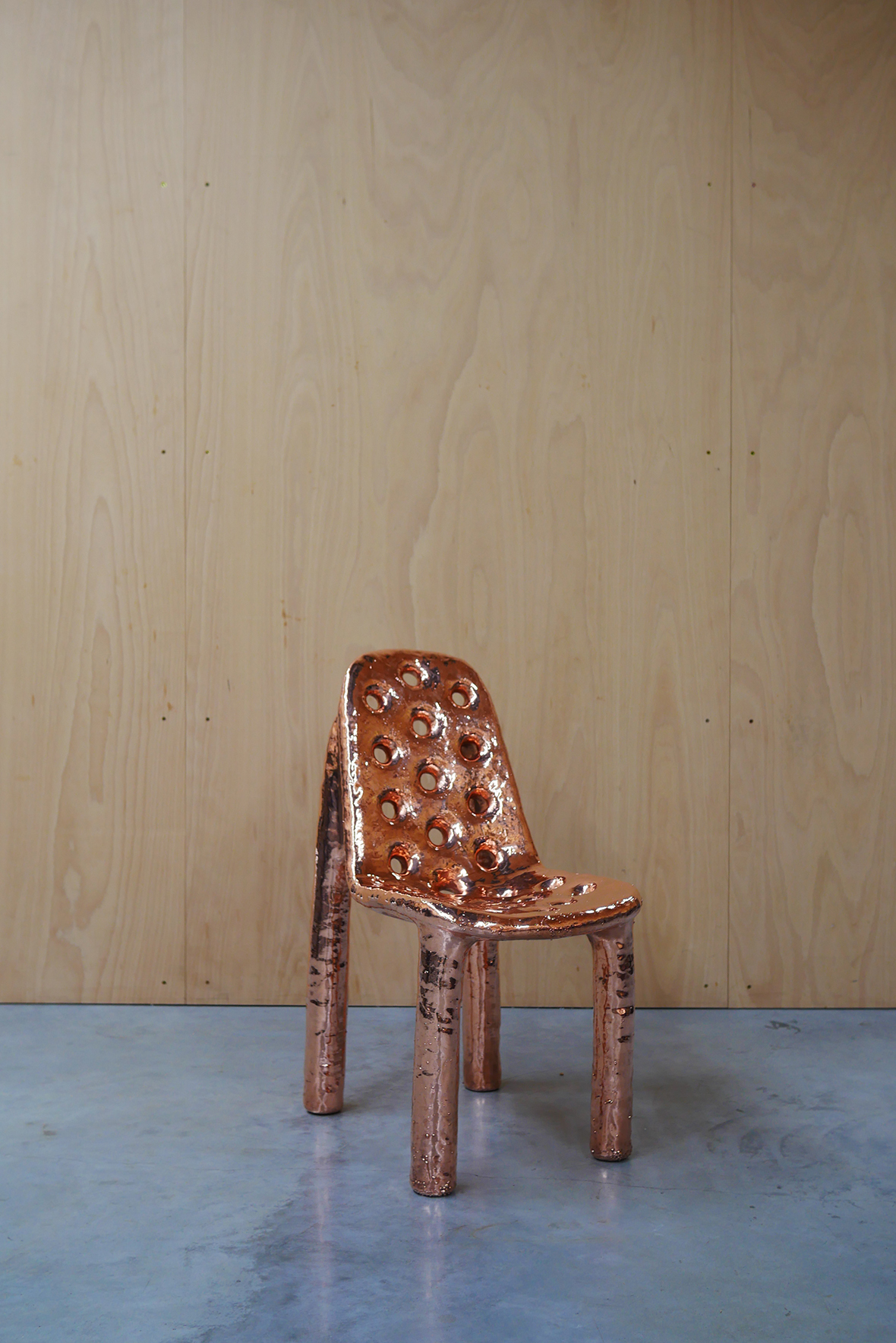 Nanocrystaline Chairs That Grow Themselves From Copper
1/11 Photos
2/11 Photos
3/11 Photos
4/11 Photos
5/11 Photos
6/11 Photos
7/11 Photos
8/11 Photos
9/11 Photos
10/11 Photos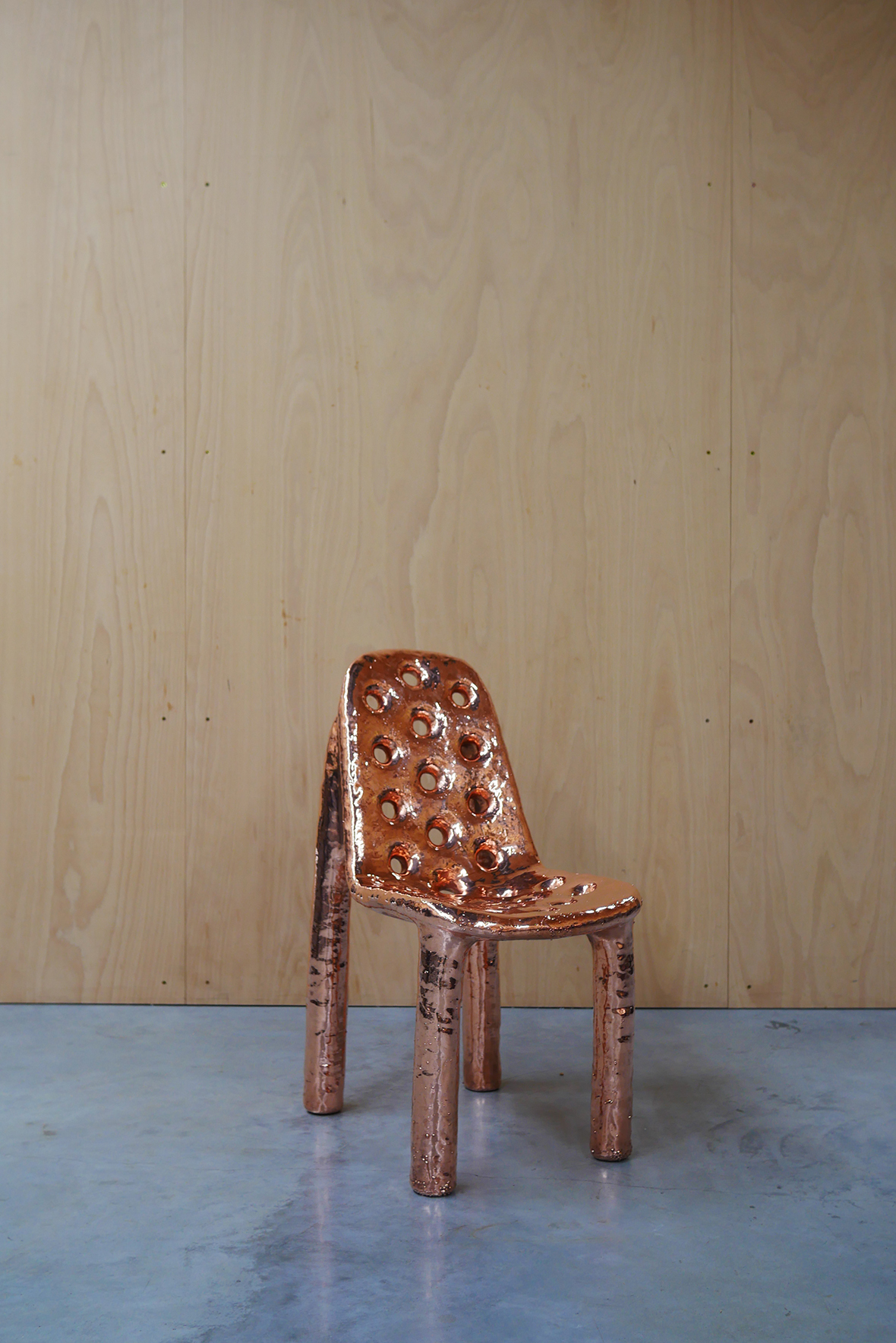 11/11 Photos
Despite looking heavy yet delicate, Max Lamb's Nanocrystaline Chairs are anything but. In 2006, the London-based artist began thinking about creating a chair using a material that could be melted away once it was encased in copper. This series of four chairs is the result.
Lamb molded each chair, one at a time, in order to use the very same wax for each. The mold was sprayed with a fine suspension of colloidal silver in alcohol, then submerged in a tank holding a solution of 15% copper. What happens next is referred to as the electro-deposition process. While soaking inside the tank, nanocrystals grew and encapsulated the wax in a honeycomb pattern – this is where the material's strength and flexibility is found. After spending nearly a week in the tank, the chair's shell was formed.
Once complete, the wax gets melted, drained into a custom heat box, and reused for the next design. While molding the sculptural chairs, Lamb considered their engineering as much as their appearance. The holes in each design help to provide thin, supporting walls of copper between the inner and outer portions. As mentioned, the chairs are both light and strong.
To learn more about the Nanocrystaline Chairs, visit maxlamb.org.
Images courtesy of the artist and Salon 94 Design. © Max Lamb.