The Kakko House was designed for a couple and their young child within the heavily populated city of Osaka, Japan by Yoshihiro Yamamoto (YYAA). The small lot size, 3.4 meters in width by 13 meters in depth (11.1 feet wide by 42.6 feet deep), dictated the design direction and led to a narrow, modern house that spans 113 square meters (1216 square feet).
The house is framed in exposed structural steel and then clad with thin, fire-resistant panels.
To make the most of the small footprint, the house is spread out over six floors with split levels. The basement level (Lv.1) is a bedroom, the ground level (Lv.2) is a garage, Lv.3 is for the child, Lv.4 is the living space, Lv.5 is the bathroom, and Lv.6 is the roof terrace.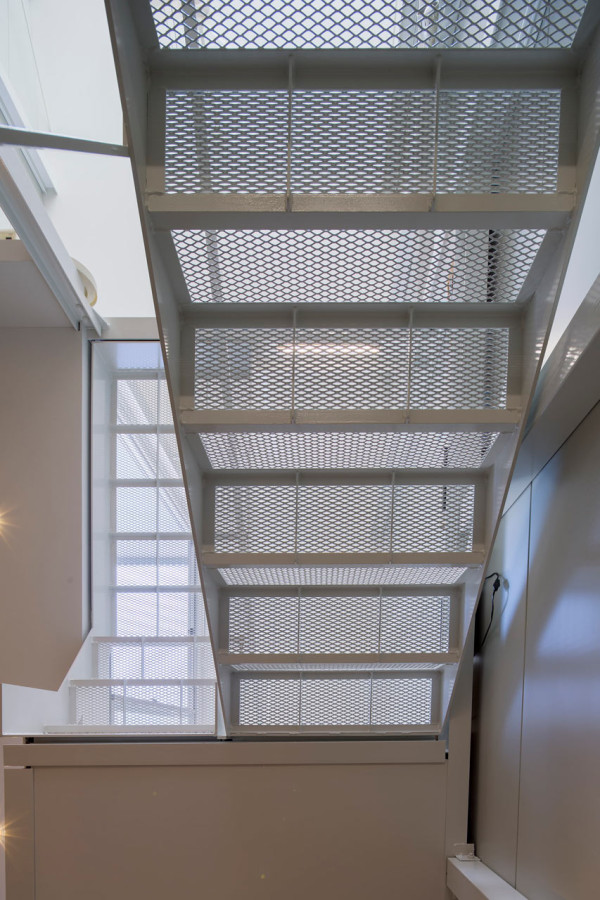 Perforated metal stairs connect each of the floors while letting light pass through.
The architect wanted to convey the feeling of the family living like birds in a tree, hopping from branch to branch.
Despite its limited width, the living area feels bright and expansive due to the heightened ceilings and light that comes in from the roof terrace.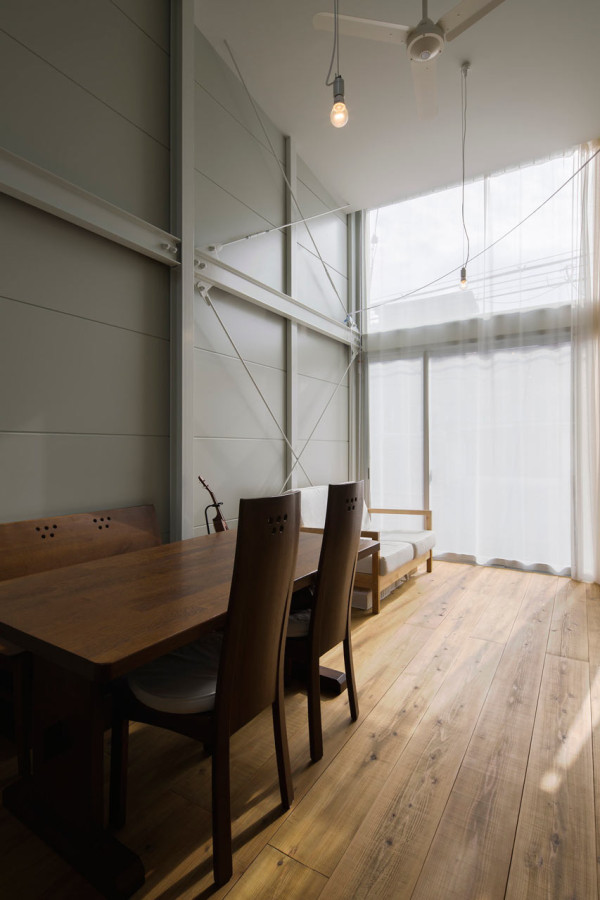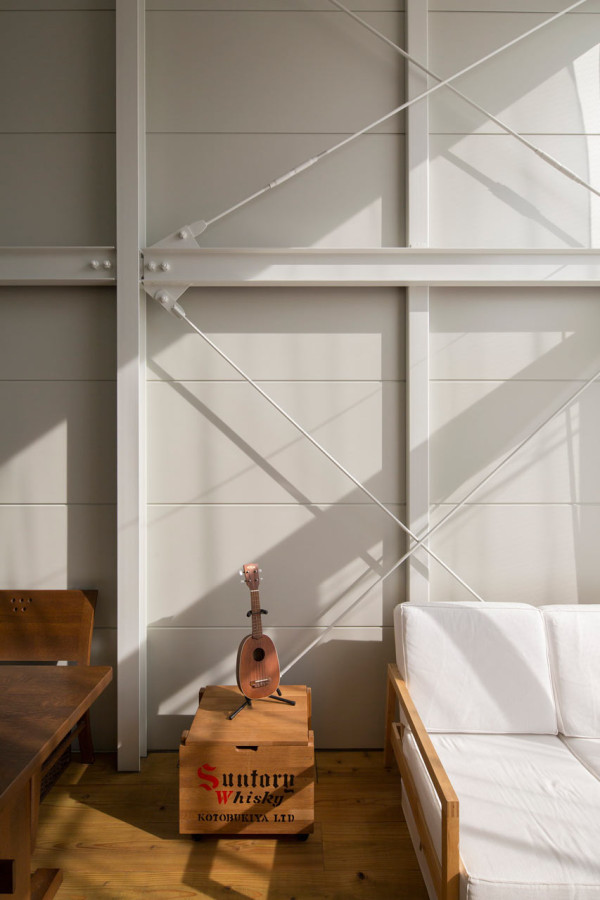 Photos by Keishiro Yamada.

Design From Around The Web