We can always trust Native Union to buck staid standards when it comes to Apple accessories. The brand's newly released Marquetry series of wireless chargers and iPhone cases combine luxe hand-carved Italian leather and Qi-enabled charging tech with a colorful spectrum of color blocked finishes – an Apple exclusive transforming the purely practical into an eye-catching expression of design.
Personally our favorite of the new line, The Dock Wireless Charger Marquetry Edition, offered in Black and Rose, is an upright wireless charging dock handcrafted with genuine Italian leather, angled ever so slightly to enable easy access in both landscape and portrait orientation (placed bedside, it makes it easier to sneak a peek at the time or use the phone as an alarm).
The Dock is also equipped with foreign object detection and thermal protection to ensure safety, capable of charging up to 7.5W for iPhone 8 and later and up to 10W for other Qi-enabled devices. It's available for $119.95.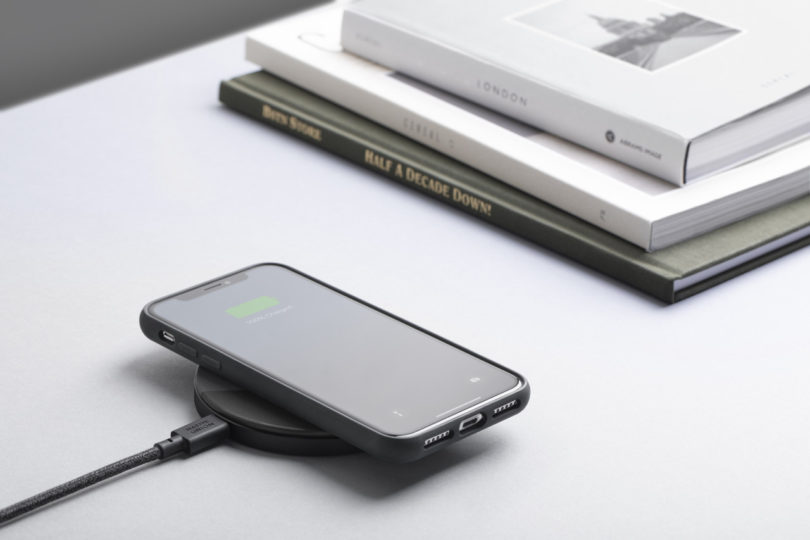 There's also an option for flat surfaces in the form of a wireless charging pad, made with the same leather finishes in Black and Rose, with the same charging specs as its upright kin up above, available for $79.95.
The CLIC Marquetry iPhone cases complete the color block collection with two additional colors, for a total of four: Black, Blue, Beige, and Rose. The same premium leather is wrapped around reinforced construction to protect your phone, a material that should patina with personality with time and use for the ultimate customization. Compatible with the iPhone Xs (and also the X), iPhone Xs Max, and iPhone XR, each for $59.95 normally, but currently on sale for just under $35.

Design From Around The Web