Nendo paired with the Czech glassmakers, Lasvit, to create a collection of hand-blown glass lighting and objects. This is Nendo's first foray into the glass world and the pieces are quite beautiful. Each piece is unique with slight variations, as that's the unpredictability of them being hand-blown. The forms are striking, yet elegant all while remaining simple in their overall shape.
Inhale Lamp
Formed by negative air pressure during the glassblowing process, the Inhale Lamp gets its shape when you blow glass to form an air bubble and then suck the air back out.
Press Lamp
The glass tube is pressed almost together during the glassblowing process to form a tiny space. Wiring is then threaded through the space and the pinched area is what holds the light source in place.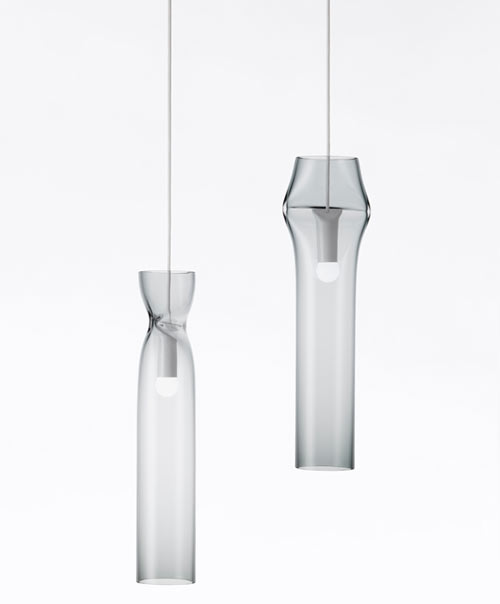 X-Ray Vase
A series of transparent domes within a mirror coated larger glass dome creates the ultimate optical effect revealing flowers and domes.
The collection was shown during Milan Salone as part of the Still & Sparkling exhibition.
Photos by Yoneo Kawabe.

Design From Around The Web