The clever designers at ITEM DESARROLLO DE PRODUCTO decided to combine the space saving qualities of a folding bike with the power of an electric bike to create NEO VOLT, a folding urban e-bike for BH Bikes.
Complete with a 250-watt motor and a battery that's hidden in the 20″ frame, the e-bike will go more than 90 km (approx. 56 miles).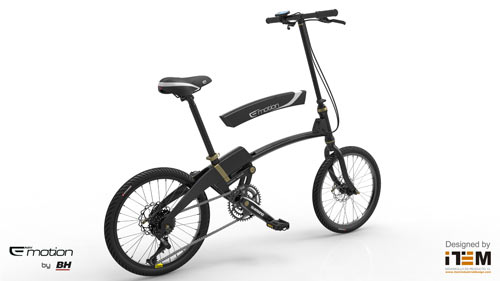 The battery is removable, making it easy to charge at home or your office.
The bike comes with a specially-patented folding system that lets you adjust it to one of the three fixed positions by pressing a button. You have the open frame for normal pedaling, a shortened frame for when you're walking the bike or on city transport, and the fully folded position to stow away in your trunk or closet.