Helsinki-based design studio, Poiat, is adding a selection of new colors and upholstery options to their sophisticated Lavitta Collection. Known for creating furniture with a refined look that's full of character, the original collection consisted of a chair, tables, and a bench. Now, they're adding more simple, streamlined chairs that add both beauty and comfort.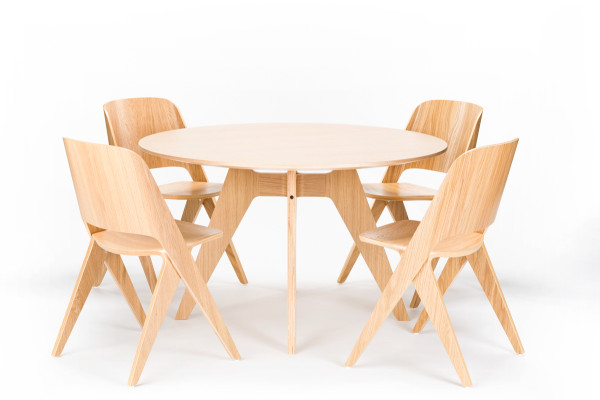 The newest Lavitta chairs come in an elegant palette with six finishes and 11 different shades, and are meant to be combined to create a striking impact. Whether you're looking for a more neutral, woodsy look or something more metallic, like a copper brown, the collection has the perfect match for a range of individual interiors.
Poiat will be at TENT London from September 22-26, 2016.

Design From Around The Web