For PearsonLloyd's first collection of furniture and accessories for Teknion, the studio focused on creating pieces that encourage community and collaboration while also expressing a sense of well-being. Rather than conform to traditional ideals of what a workplace should be like, this collection focuses on highlighting teamwork.
The Love Seat brings two people together in a unique way. By forcing physical closeness, it encourages more engagement between two people. It only works when more than one person is sitting in it.
The High Table is a combination of table, seat, and coat rack, acting as an all-in-one touchpoint for a single team member. It's not cubicle — it encourages independent work and a sense of personal space.
The simple Hat Rack represents action, and that people are moving in and out of the office.
Lastly, the Nest and Tray encourage community and health by celebrating the sharing of food, or delicate touches like flowers. Small but important elements that contribute to the well-being of the office and employees' mentalities.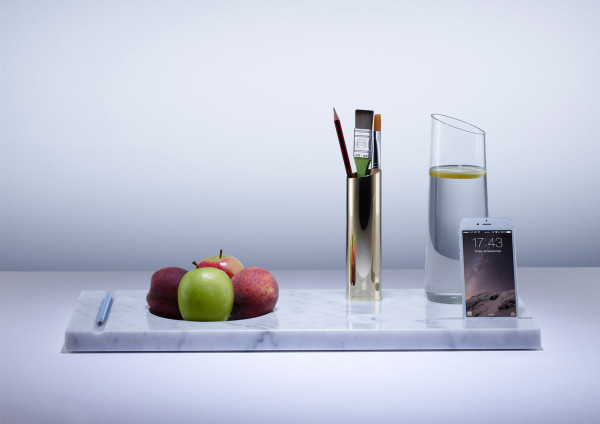 Photos by John Ross.

Design From Around The Web