Islyn Studio recently completed the interior design and brand identity of Sawmill Market, a contemporary food hall near Albuquerque inspired by New Mexico's rich culture. Built within an old lumber warehouse, the food hall meticulously combines old and new to create a cultural hub true to the site's heritage.
The 40,000-square-foot space houses boutique owner-operated restaurants, cocktail bars, farm-to-table pantries, tap rooms, pop-up shops, test kitchens, and demo kitchens. Sawmill Market is New Mexico's first food hall, and it truly aims to be a place for everyone and anyone to gather – there's ample space for freelancers and there's even horse parking out front for cowboys.
Islyn designed the space to feel cozier by creating intimate spaces that encourage wandering and discovery. The layout and way-finding system takes inspiration from the flexible nature and functionality of traditional Navajo trading posts.
Each restaurant and kitchen is tucked away enough to feel private once inside, and each carries a distinct theme that sets it apart from its neighbors.
Botanic, for instance, is a hidden cocktail bar disguised as a lush greenhouse, Flora is a vibrant restaurant inspired by Mexico City, and the Mercantile Wine Bar and Cafe is inspired by New Mexican harvest and industry.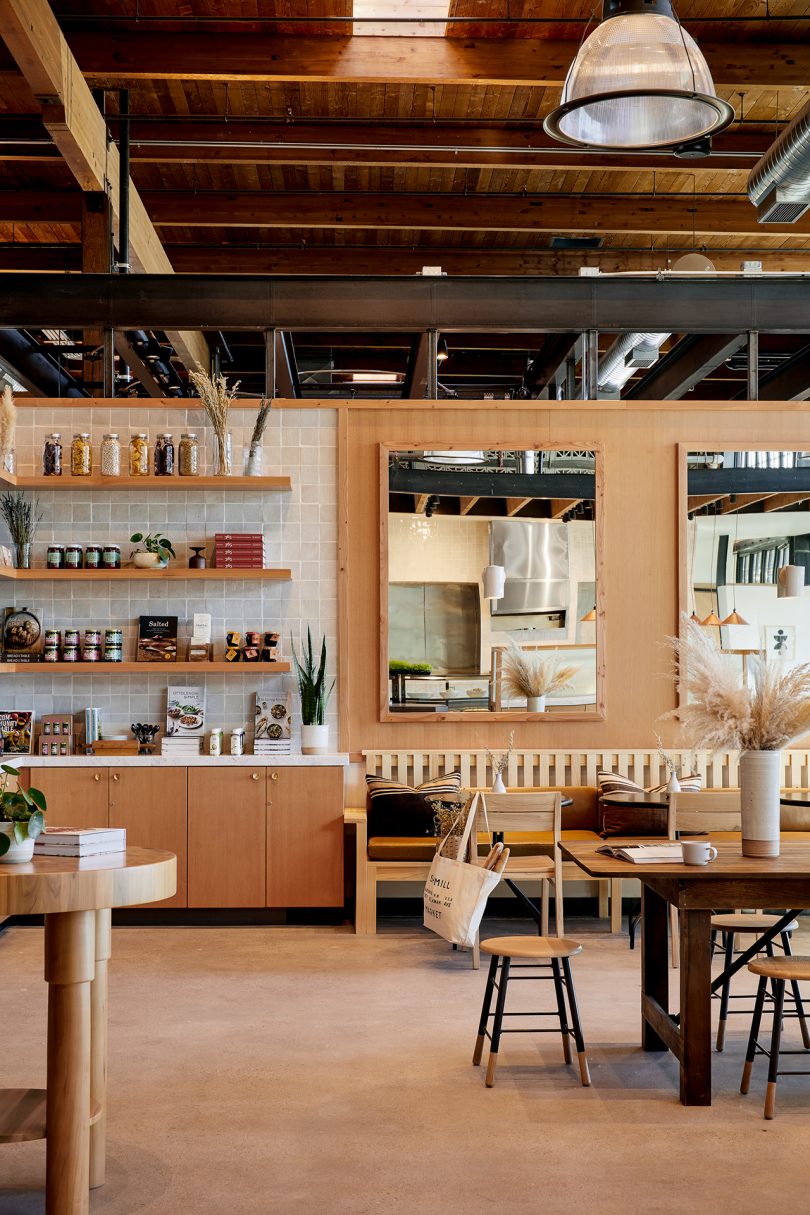 Throughout the space, nods to the site's past, such as reclaimed timber accents and an outdoor stage made from the site's original sawdust collector structure, are intermixed with the work of local artists, craftspeople, and woodworkers.
An expansive outdoor terrace brings the fun outside with a communal dining and entertainment area equip for performances, events, co-working, and movie screenings.
Photos by Read McKendree.