When it comes to design, bathrooms no longer have to be ignored thanks to companies like Menu. The Denmark-based company focuses on Scandinavian design, and their New Norm Bath Collection will make you want to throw out that old cup you're using to hold your toothbrushes immediately.
Designed by architects Jonas Bjerre-Poulsen and Kasper Rønn, of NORM Architects, the five piece collection is both sleek and minimal, stripping away all unnecessary decoration and leaving a functional series.
The set comes with everything you need, including a pedal trash can, toilet brush, soap dispenser, toothbrush cup, and storage vessel with a small mirror.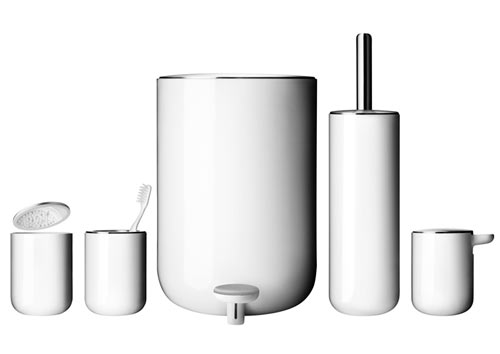 Available in black or white, each piece features the same silhouette making the collection cohesive.

Design From Around The Web