Car showrooms tend to all be the same, at least in the United States, but not so in Brasilia-DF, Brazil. 1:1 arquitetura:design created the ultimate luxury space for Showroom Eurobike – Porsche that does the job of showing cars and then some.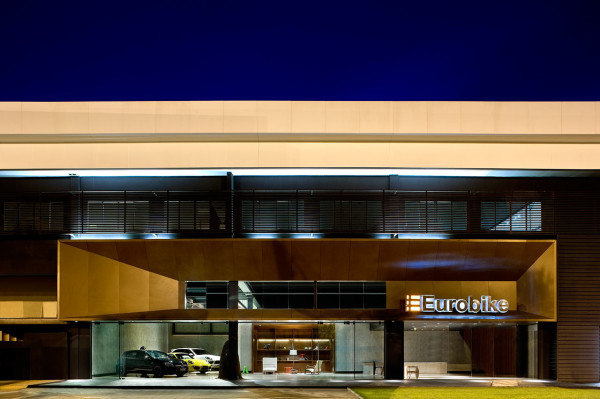 With no real example to go from when it came to designing a stellar showroom, 1:1 had to invent one. Using materials like concrete, steel corten, wood, and scenographic lighting, a luxurious atmosphere was established.
The front of the showroom is behind large sliding glass panels that become display windows when closed. They also open up to let cars be driven in and out.
Service areas are hidden, and instead, they created stylish places for waiting and meeting with customers.
While in the photos there's a lot of empty space, it's designed to hold cars when needed.
The staircase leads to offices and a conference room.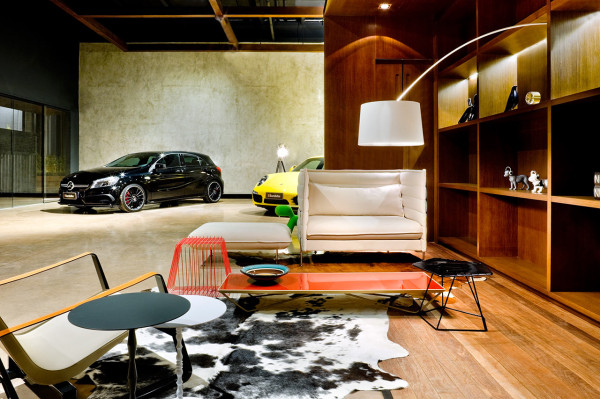 If all showrooms looked like this, I might not mind so much waiting to get my car serviced!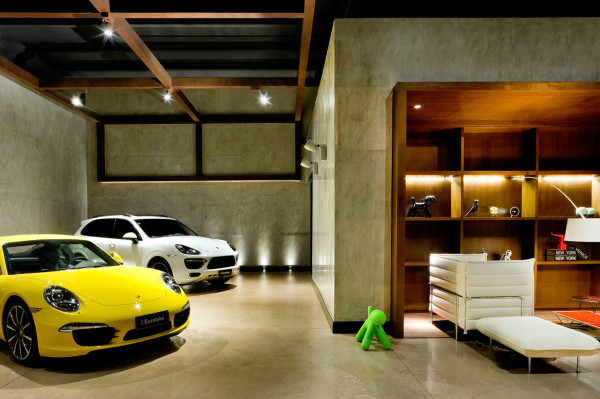 Photos by Edgard Cesar.

Design From Around The Web