Malta-based brand development firm Bulldog recently moved into their new digs after spending the last year designing them. Looking to set down some workplace roots and a new way of working, they kept the budget in mind when they decided to renovate a building they already owned. The building required extensive work and design prowess to make it happen, but they managed to craft a creative space that was also dog-friendly.
Working with a limited amount of real estate, they kept the materials and color palette consistent, using marble, wood, glass, and metal to give them a space that blends both work and leisure. Who doesn't want a fireplace in their office?!
Even with the fairly neutral palette going on, they brought in colorful artwork and bold pieces to punch the space up. Glass blocks: making a comeback?
The space is also cozy and warm, making it also work as a lounge or potential home.
The artwork was the only thing from the original space to make it into the new design. Owner Ren Spiteri did these Douglas Fraser inspired paintings that are scattered throughout.
The conference room connects to the outdoor space making it easy to carry work outside when the weather is nice. How adorable is the Bulldog logo you can see hanging on the exterior?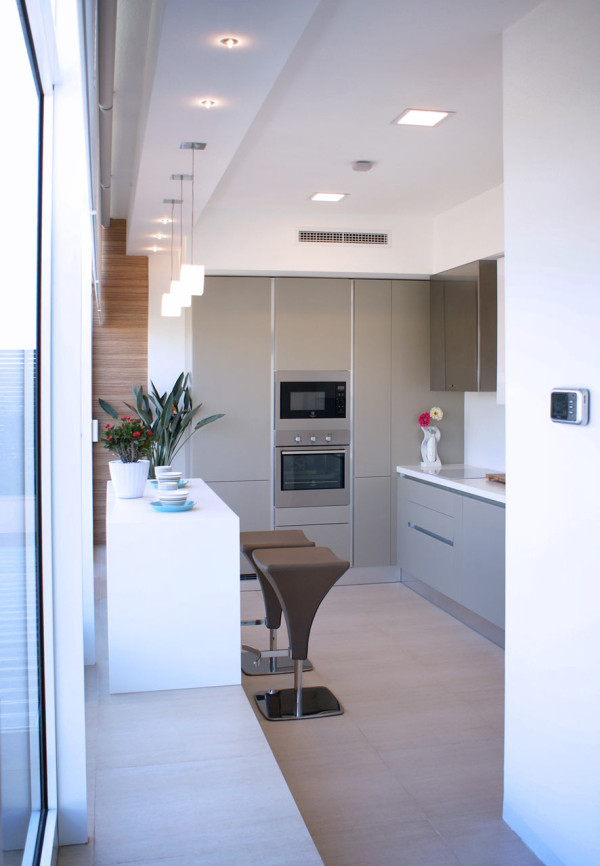 Technically someone could live in the space because there's a full kitchen and living quarters.
The best co-workers around – a 10 year old Beagle and a 3 year old Staffordshire Bull Terrier.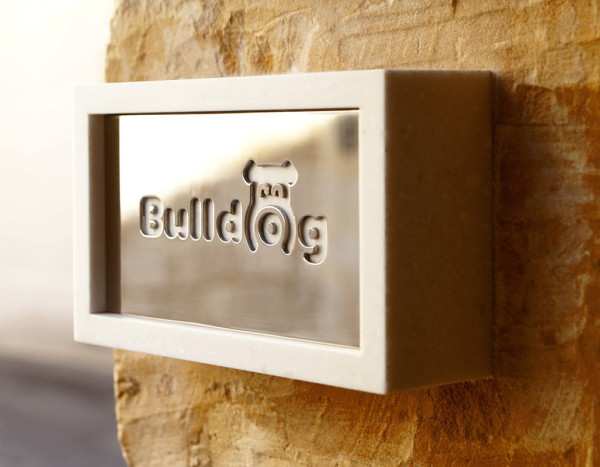 Photos courtesy of Bulldog.

Design From Around The Web