During this year's Design Miami, Los Angeles' Gallery ALL and Rotterdam's Galerie VIVID presented new work from digital sculptor and 3D printing mastermind Janne Kyttanen. With every release Kyttanen steps up his game with projects that you just wouldn't think could be created in the manner he does. Each of these pieces is available in limited editions of eight, with an additional two for the artist's proofs.Take a look.
Gallery ALL presented the Metsidian, a piece that captures a moment in time where two divergent materials come together and erupt. The piece dissolves the division between sculpture and furniture to harmoniously work as both.
Galerie VIVID launched the Sedona table, which was inspired by Sedona's legendary red rocks and sandstone formations.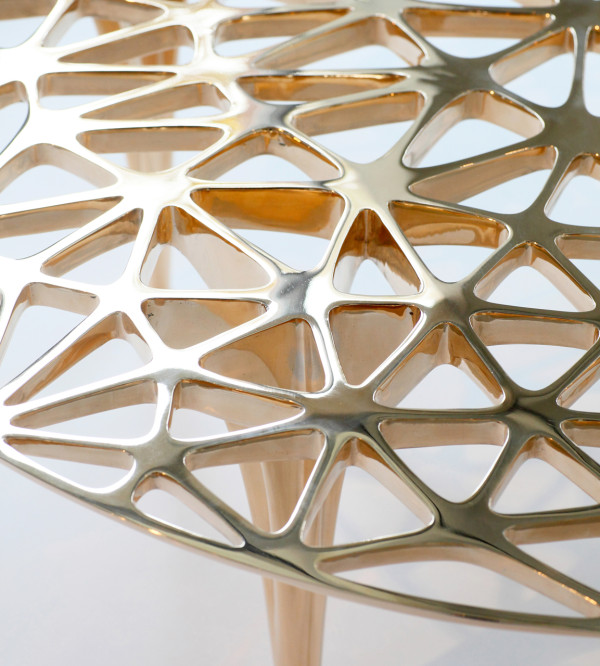 Also on hand from Galerie VIVID are some of Kyttanen's older works, including the Macedonia tray, which is a signature design that has become part of MoMA's permanent collection. The layered tray was inspired by soap bubble sculptures.
The Avoid stool is a copper plated, 3D printed piece that is made up of a complex diamond structure influenced by Lie sphere geometry.
A 3D printed circular light fixture, the Avoid Chandelier, features a diamond structure plated in a mirrored 24 karat gold.