New Yokoo
04.14.09


Loving the new stuff from Yokoo, and even better: BOGO 1/2 off sale on bags!

Design From Around The World

Popular
In Style
More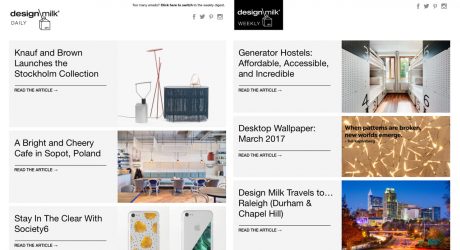 Our daily and weekly emails are jam-packed with fresh design: check out their new look + subscribe!
Up your puzzle game with this modern one made from 540 resin pieces.
Designer Gert-Jan Soepenberg designed a concrete vase inspired by Oscar Niemeyer's Palácio da Alvorada.

Featured Columns