The neyya smart ring was first seen at TechCrunch's Hardware Battlefield at last year's CES, a concept which married the inconspicuous presence of jewelry with the touch/tap/swipe app-manipulative utility of wearable technology. In essence, the neyya was designed to liberate controls from our device screens so users could silence calls, fast forward songs, control a Powerpoint presentation, or snap a photo remotely without ever having to pull out their phone.
The neyya's smart touchpad and gesture features work with iOS/OS X devices, Windows powered computers, GoPro, and ROKU, all with Bluetooth 4.0 connectivity and a battery life rated for 3 days of average use (9 days of standby). A docking station takes care of charging duties in about 90 minutes, while a companion Android or iOS app extends the ring's utility beyond remote controls, offering daily reminder notification for activities (yoga, exercise, water breaks), a dosage reminder for supplements or medication, and an auto-response messages feature. Press on the ring's black polycarbonate capacitive surface for three seconds, and the ring can summon the aid of Siri on iOS devices.
Powerpoint controls, supplement reminder apps, and canned responses during "busy" moments make it clear this ring is aimed at those in a corporate environment, and to use when it's more appropriate to keep a mobile device put away (and in fact, the neyya site calls it the "perfect gift" for designers, executives, and entrepreneurs, with a vibrate mode for silent notifications).
Available in a Silver Sterling Titanium Finish or Medallion Gold Finish in three sizes (S, M, L), the $139 (Titanium)/$179 (Gold) ring could be the stocking stuffer you've been searching for to give this holiday to the technology obssessed entrepre-nerd who lives in spreadsheets and meeting rooms.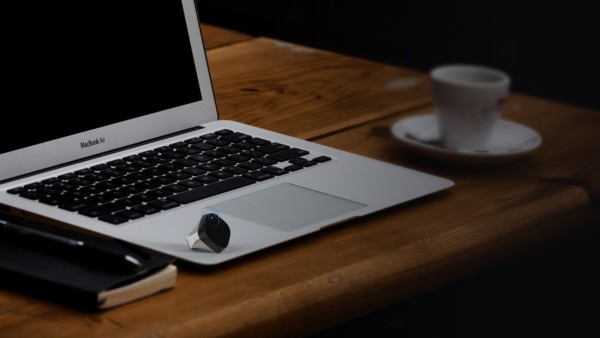 Design From Around The Web