In Milan during Salone del Mobile, Paris-based company Adentro introduced a new armchair called NINNA by Italian designer Carlo Contin.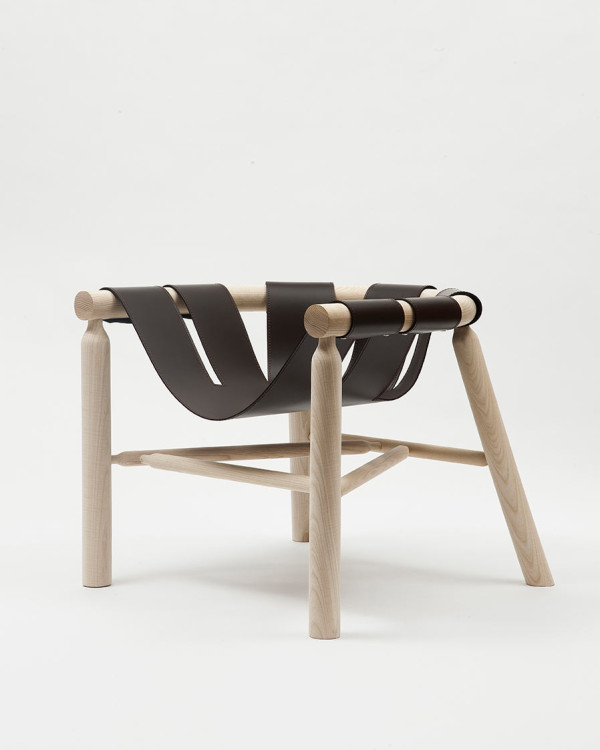 The hand-turned ash dowel-like chair serves as a frame for leather straps that simply hang down, reminiscent of an outdoor swing. However, the seat is sturdy enough with only a light motion that moves with your body.
The name NINNA comes from from Ninnare in Italian, meaning to cradle — a fitting name.