Estúdio Guto Requena is an architecture and design office at São Paulo, Brazil that aims at the reflection on cyberculture and digital poetic narratives in design. The Nóize Chairs were developed in 2012 by Estudio Guto Requena as a fusion between 3D models and digital sound files made from mobile recordings on the streets of São Paulo. The infusion of city voices and suburban noises are forever embedded into the form of the Giraffe Chair, designed by Lina Bo Bardi, Marcelo Ferraz and Marcelo Suzuki in 1987.
Watch a video about this process:
Recently, during São Paulo design weekend, Estudio Guto Requena + Meta-D along with support from Metamáquina, enacted a live performance of the design process of the Nóize chair using the sounds of the Ovo gallery environment, including visitors' voices. Each day, a Metamáquina 2 3D printer, produced miniature model chairs resulting from these hybrid files.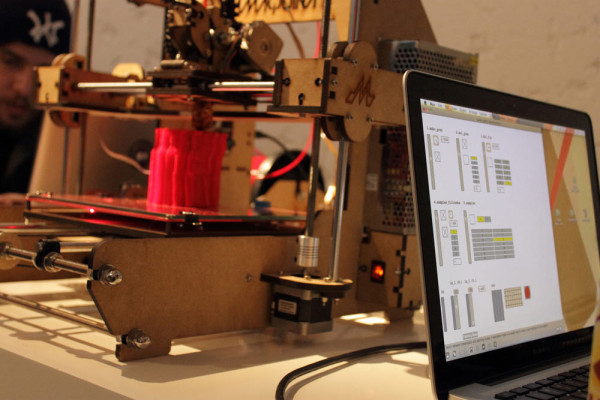 The Noize Chair, 2012 photos by Tomek Sadurski \\\ Live Noize, 2013 photos by Thiago Mangialardo