Southern California-based home goods brand Norden was founded in 2014 by husband and wife team Erika and Pete Panciera. Both noticed a hole in the market for simple, well-designed home accessories that would stand the test of time, so they set out to fill it with Erika's interest in home decor and Pete's experience as an art director and designer coming in handy. Each piece the duo creates and produces is informed by their own taste as well as the brand's mission to bring warmth and comfort to the home through carefully considered, functional objects produced with a high level of attention to craft. Much of Norden's line is produced in their California studio or in the USA by manufacturers with years of knowledge and experience. As the brand has grown, the next step organically presented itself in the form of a storefront in Encinitas. For this month's Design Store(y), we talked to founder and owner Pete Panciera about how the shop came about and what Norden does as a brand.
Why did you pick this city/neighborhood/storefront?

My wife, Erika, and I run Norden together and we have lived in Encinitas off and on for the past 10 years. We definitely feel that we are part of the community here and love the small town feel that Encinitas has. Whether we are hosting an art show, a concert, or a warehouse sale, the community has always come out to support Norden. It just felt natural for us to open up a retail space here in Encinitas. Plus, the way our physical retail location became available to us was very organic. Over the years, many of our friends have either worked at or ran the space at UNIV (alongside our shop). When Sam Larson, from the menswear store Lone Flag, offered us the space adjacent to UNIV and Lone Flag, we knew it would be a great fit for Norden.
Where did you get the name for the store?
Norden is the name of our brand, so we just went with that.
Has it changed much since it opened? How?
We opened in October of last year, so we definitely focused on getting the shop ready for gifting season. Our first buy for the shop included a lot of small items like chocolate, watches, and gifts. Now, as we move into spring/summer, we are focusing more on our plant program. It's been really fun to curate plants for the store and take care of them — and help our customers to learn how to take care of their plants as well. Plants are the perfect accessory to add warmth and life to the home. A plant that someone buys in our store can potentially live for years in someone's home, which is really exciting to us. As we move into other seasons, I'm sure the store will change and evolve accordingly.
What's one of the challenges you have with the business?
Norden has been in business as a brand for almost five years now. We have mostly focused on wholesale and selling our products through our amazing retail partners. Now, with our brick and mortar space, we are seeing firsthand some of the challenges our retail partners face. It has been beneficial to us as a business and gives us a new perspective on retail that we can use to serve our wholesale customers better.
What other stores have you worked in before opening this one?
I have never worked in retail, but as a brand Norden sells to a variety of stores throughout the U.S., Europe, and Australia. Most notable among those are Design Within Reach, Herman Miller, Need Supply, West Elm, and CB2. We also work with a lot of really great smaller boutiques and museum stores. Some of the first shops to carry Norden were Home of the Brave, Spartan, Individual Medley, and Lawson Fenning. We still have great relationships with many of our first stockists that started with us five years ago.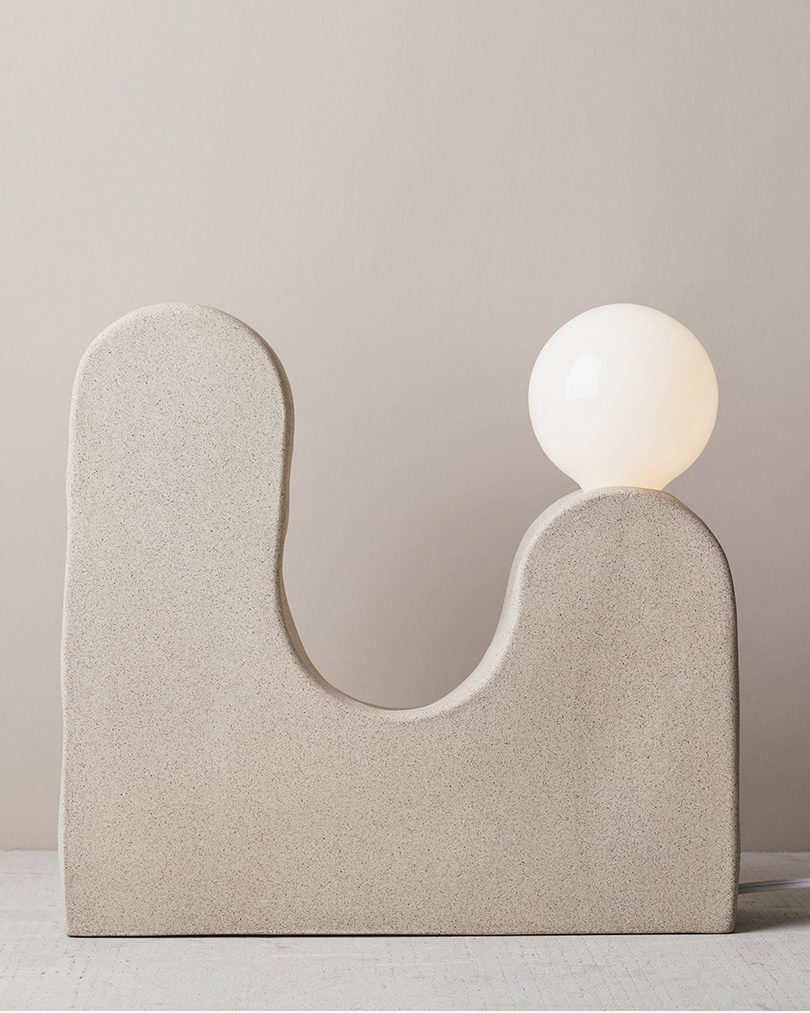 What's your favorite item in the store right now?
I love the lighting that SIN is making right now. She is exploring and pushing the boundaries of what can be done with ceramics and lighting in a really interesting way. We have one Rolling Hills table lamp in store at the moment — and I can't wait until someone buys it and takes it home (so that I won't).
What is this season's theme/inspiration/story?
This season we are focusing on bringing green into the home, so we are really stocked up on plants right now. We recently released a plant guide to help people navigate plant care and the mysteries of keeping their plants alive. We know owning plants can be really intimidating but we want to encourage people to bring greenery into their home. They are beautiful, clean the air, and they bring a calming presence to your environment.
Are you carrying any new products and/or undiscovered gems you're particularly excited about?
We are about to bring in a delivery of pieces from Mt. Washington Pottery that we are really excited about. Beth Katz is the ceramicist behind the brand and we think she makes the most beautiful work. Part of what's exciting about running the retail space is the opportunity to curate brands for the shop that nobody else in San Diego sells. When you come to Norden you are going to find items that are not available elsewhere in the city — or perhaps anywhere else. Many of the pottery brands we sell only stock a few stores and sell out of items on their websites. At any given point it's possible that we have items in stock that aren't available anywhere else.
What's been a consistent best seller?
As the shop is a flagship for our brand, Norden items tend to sell the best — specifically our candles. The shop is across the street from one of the most famous surf spots in Southern California, so our Hanalei candle tends to sell really well. The fragrance leans heavily towards the summer scents of sunscreen and surf wax.
What's your process for selecting + curating the objects in your shop?
Running the brand has allowed us to meet so many ceramicists, brands, and creators that make beautiful and interesting work. The third party products we bring in to the shop are mostly from friends of ours. Having the Norden storefront gives us a chance to work with brands we love and show their products to our customers.
Any special events/exhibits/pop ups/collaborations coming up?
We love hosting events in our community and always feel supported by those that have been following the brand for years. When we opened the shop in October, we had our friends The Mattson 2 play. That was super exciting as we have been friends with them for a long time and they are such loved artists in our community. It was really special having them play at our opening and so many people came out for it. Going into spring and summer, we will definitely be having a plant sale and party, so be sure to follow along on Instagram and join our newsletter for details!
In terms of collaborations, we are working on some exciting new things with SIN and Mt. Washington Pottery, plus we have something in the works with artist Laura Berger.
Do you have anything from the store in your own home?
Almost everything we sell in the shop is in our home. Everything we make as a brand, and everything we curate for the shop are things that Erika and I personally love. We aren't selling anything that we wouldn't put in our home. We are interested in creating and selling products that customers will want to buy, but also we are trying to sell items that show our point of view on home decor.
What's been one of the most fulfilling aspects in opening your store?
Erika gets really excited about helping curate the brands and items we stock in the store. I love taking care of the plants. Since the brand takes so much time, we have delegated some tasks to our employees but I check in on the shop multiple times a week. It's awesome when I'm there and a customer comes in. Having a direct connection with our customers and getting them excited about products is really fulfilling.
What's one lesson you've learned since opening your store?
When we opened we didn't have a gauge for how much money people were willing to spend on certain items. Handmade and hand painted ceramics tend to be pricey. Finding that price threshold and adjusting our purchasing for the store has been a learning process. Also, trying to educate the customer on why something costs what it does is key.
If you could give one piece of advice to someone who wants to follow a similar path to yours, what would it be?
We are a brand that happens to have a retail store — in that order. I think that has been a good way to approach retail. Since we produce many of the products that our store stocks, we are able to achieve a much higher average margin on the items we sell. I would say that is a big advantage over the traditional model of retail. Making our own products also allows us to be flexible with our inventory. That being said, my advice for someone trying to start up a shop in today's tough retail environment is to think of how you can sell items in your shop that will allow you to achieve a higher margin so you can pay your bills. Also, when you curate the items for your store, try to have an authentic point of view that resonates with your customers. There are plenty of stores out there selling the same thing, it's your job to make your shop unique and stand out from the crowd.
Visit Norden at 1053 South Coast HWY 101, Encinitas, CA 92024 or at nordengoods.com.
All photos courtesy of Norden.