Scandinavian design is already renown as unfussy, respective of natural finishes and material, and gracefully modern. All these adjectives are applicable to an ergonomic and organizational line of accessories aimed at the Apple aesthete offered by Danish company, Nordic Appeal.
Founded by Maria-Louisa Rosendal and Martin Bay in 2010, they began first with a multifunctional moulded wood (made from PEFC-certified forests) Wall Desk accessory, convertible from a standing desk setup to an on-the-desk stand.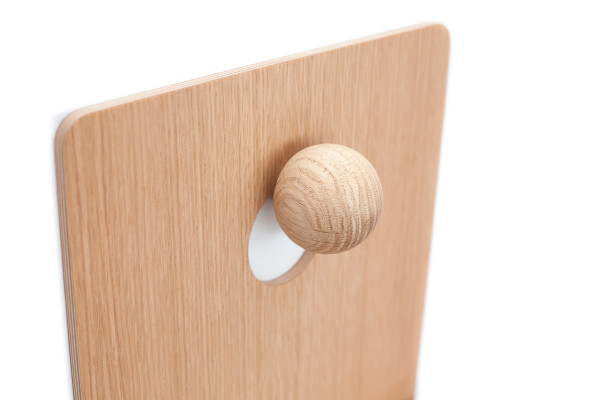 The knob feature continued onto future designs, like the iPad Wall Mount, available in either oak or walnut for the iPad Air or Retina model, and designed with the kitchen and home chef in mind.
A small bent wood iMac & Display Stand elevates Apple's all-in-one or an Apple Display to an ergonomic height while providing additional storage space underneath.
Lastly, the Nordic Appeal MacBook Rack is for those who dock their portables to a desk and monitor setup and want a space efficient place to keep their laptop for easy connection to an Apple display, sharing the same minimalist bent wood design as the stand above.
More about Nordic Appeal's line of home and office accessories at their site.