It hasn't even been a full month since I visited Iceland and I'm already itching to go again. While my previous hotel had a picture perfect view of the Harpa Concert Hall, I think for my next stay, I'd choose the Ion City Hotel, Ion Hotel's outpost property in Reykjavik.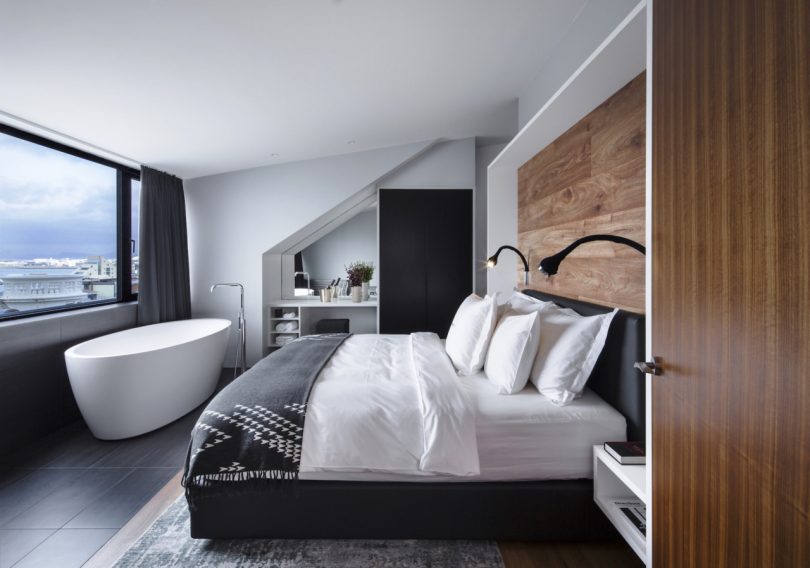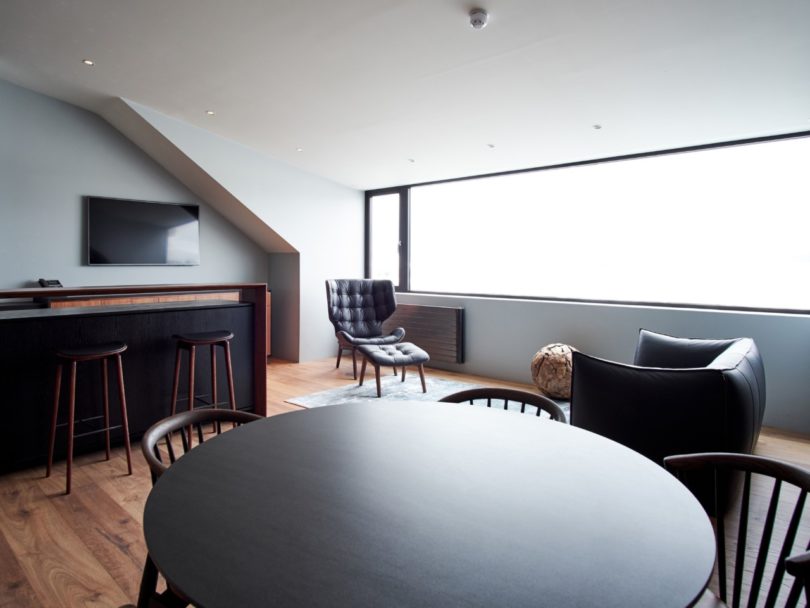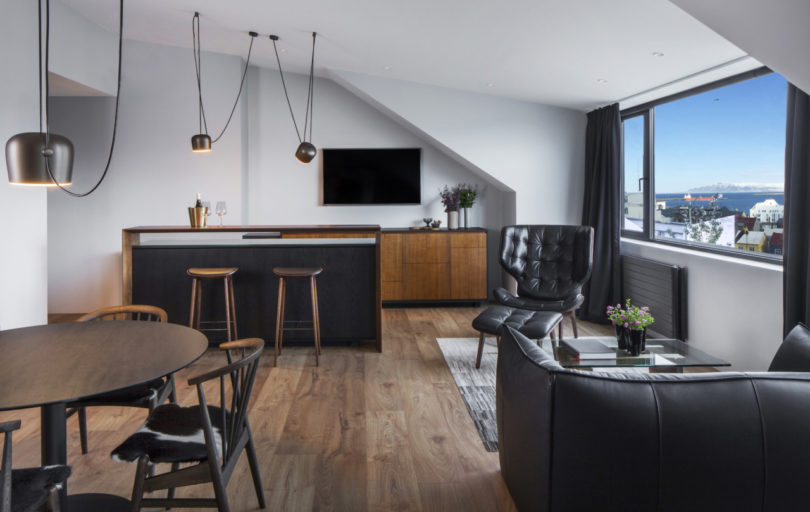 Similar to its sister hotel, the Ion Adventure Hotel, the Ion City Hotel combines modern design with Nordic charm for an accommodation that design lovers and jet-setters would both appreciate. Designed by architecture studio MINARC, the property features 18 rooms and suites, with interiors that make subtle references to Icelandic design.
For example, a color palette of grays, whites and blacks mimics the surrounding glaciers and lava fields of Iceland. The hallways that lead to the guest rooms are also inspired by the countryside's rugged terrain, with cuts of light illuminating the way for guests making their way to their rooms.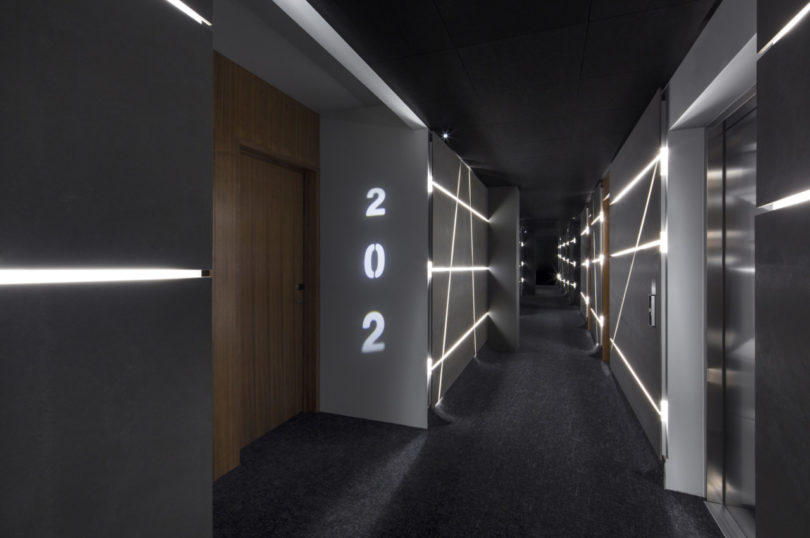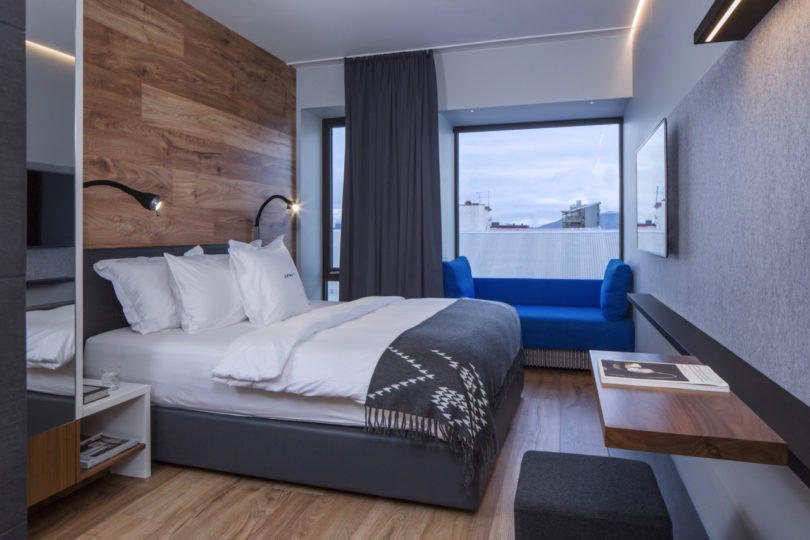 North-facing rooms have window seats that are blue, referencing the ocean, while south-facing rooms have red window seats, referencing the metal roofs that color the city's skyline. The rooms are also furnished with furniture and decor that showcase Iceland's proud design heritage, like chairs by iconic Icelandic designer Sveinn Kjarval and blankets by MINARC inspired by traditional weaving techniques.
MINARC also designed other furniture and fixtures around the public areas of the hotel, including a bird's nest-inspired chandelier that hangs above the reception desk, the Dropi metal chair that suspends from the ceiling and formed in the shape of a teardrop, and the seemingly-tilted XitTable that sits next to the Dropi.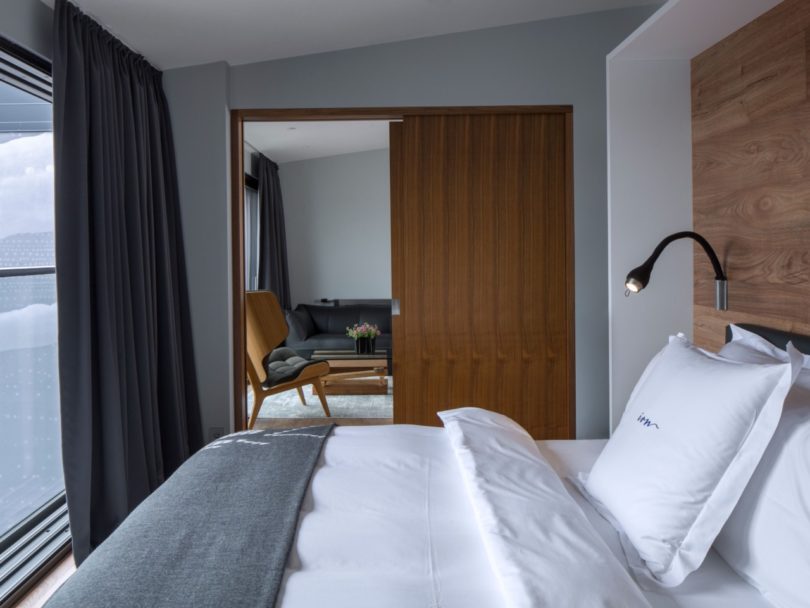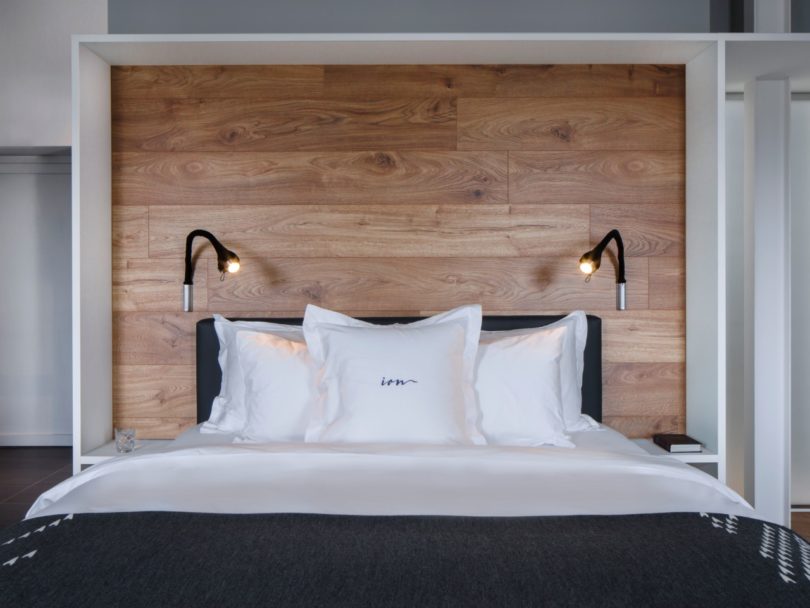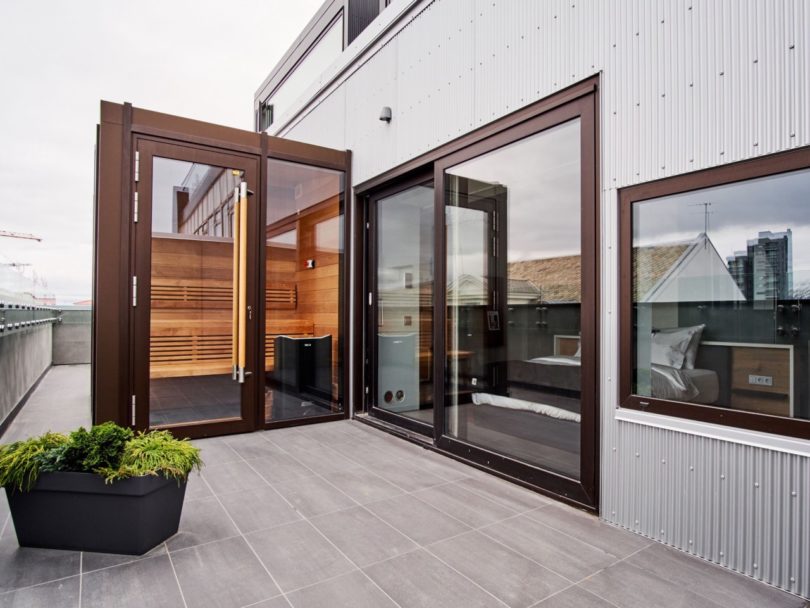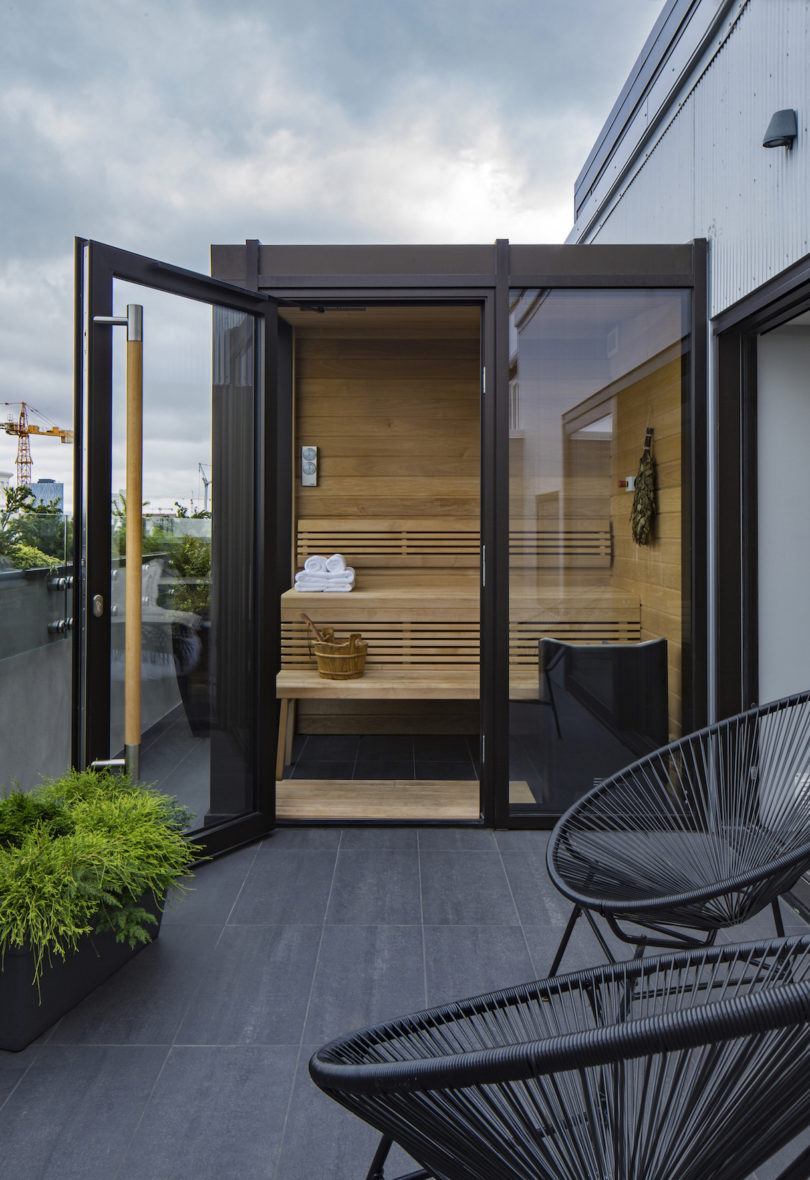 For those who opt for the Junior Suite, a balcony with a private sauna awaits you after a day of traveling and exploring.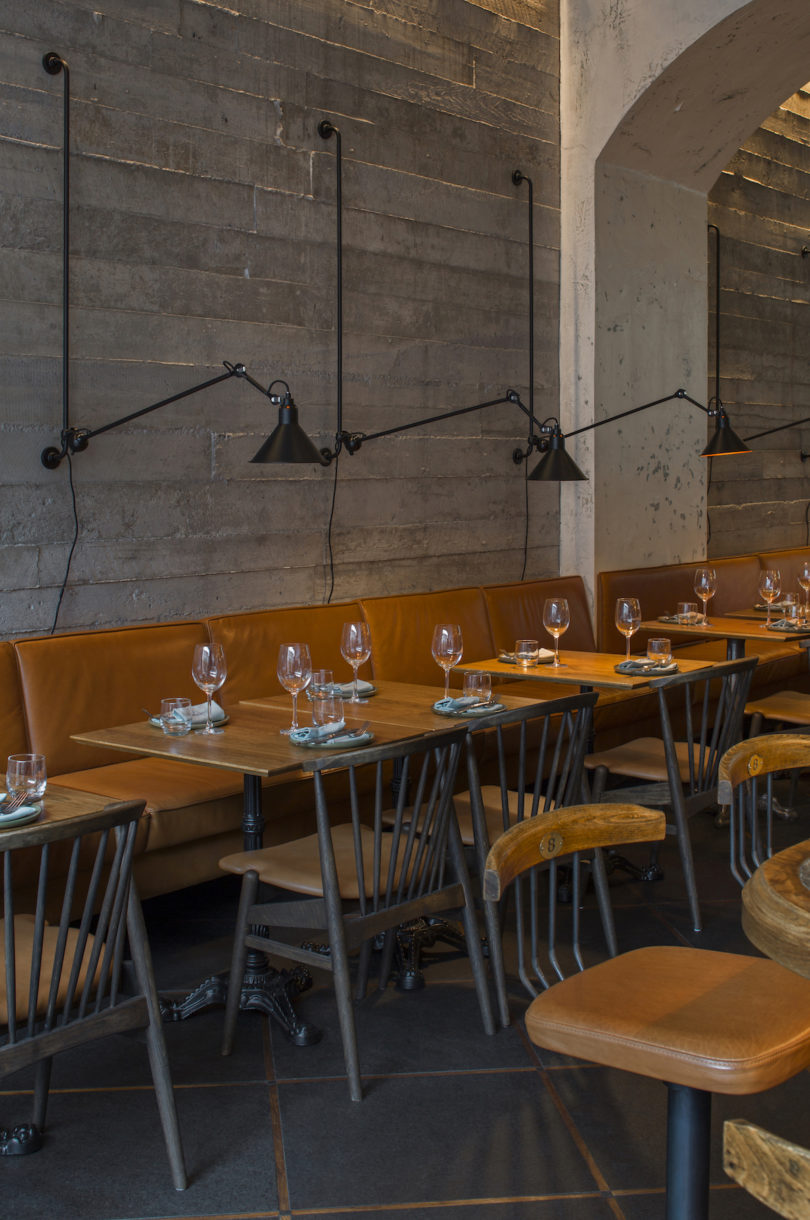 On-site, guests have access to a gym, private dining room, farm-fresh cuisine, and a go-to bar for locals. Guests who stay in the Panorama Suite can request to have a bartender or chef.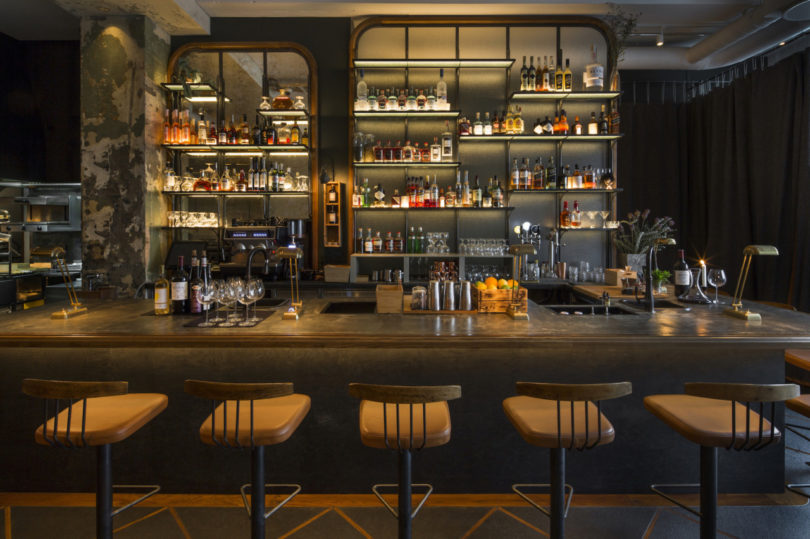 What: Ion City Hotel
Where: Laugavegur 28, 101 Reykjavík, Iceland
How much? Rooms start at approximately $250 per night.
Highlights: Like Iceland itself, the Ion City Hotel is small (there are only 18 rooms and suites) but full of Nordic charm and design elements that reference Iceland's landscapes and terrain.
Design draw: MINARC designed the Icon City Hotel with reoccurring Icelandic themes, from the interior's color palette of grays, blacks and whites to reference Iceland's environment to the furnishings designed by native designers.
Book it: Visit Design Hotels to book the Ion City Hotel