Northwestern University just added a new addition to campus right on the water's edge of Lake Michigan. The university enlisted Woodhouse Tinucci Architects to design the Sailing Center for their intercollegiate sailing team and their student sailing classes and the result is an LEED Gold Certified structure dotted with the school's official color – deep purple.
The design is made up of staggered blocks that contain the sailing office, a garage-style space for all of the boats and gear, a learning center, locker rooms, and a glass-lined entry.
The garages swap boring doors for translucent purple plastic panels that fold up or slide sideways to open up the space to the beach launch area.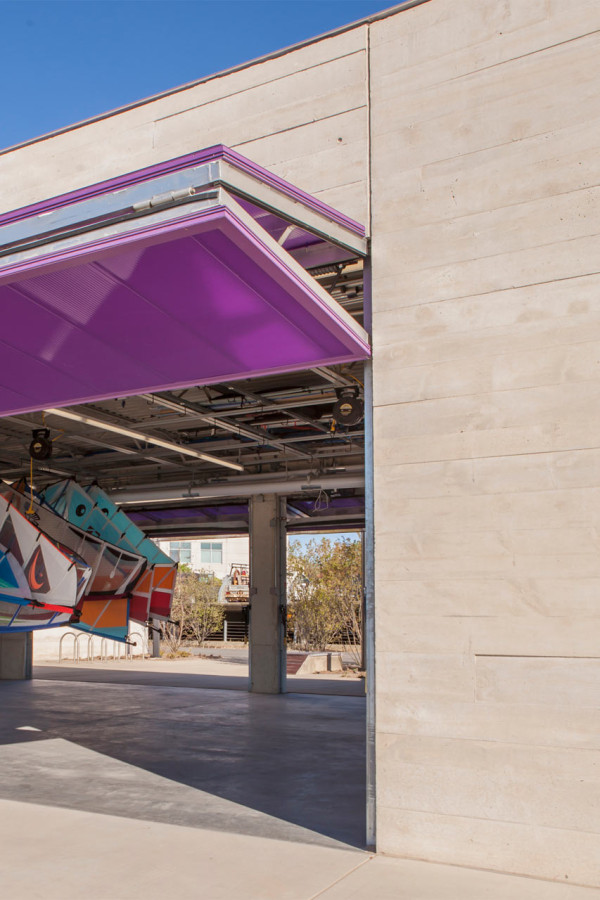 The concrete walls are embossed in a rough, wood board type pattern.
The architects kept the structure low as a way of ensuring that future buildings would still be able to enjoy beach views.
Photos by Mike Schwartz.