The Nuez Lounge BIO Exudes Warmth + Character
The Nuez Lounge BIO Exudes Warmth + Character
1/14 Photos
2/14 Photos
3/14 Photos
4/14 Photos
5/14 Photos
6/14 Photos
7/14 Photos
8/14 Photos
9/14 Photos
10/14 Photos
11/14 Photos
12/14 Photos
13/14 Photos
14/14 Photos
Designer Patricia Urquiola has designed the finishing touch for Andreu World's Nuez furniture collection: the Nuez Lounge BIO. Along with the family's chair, table and stool, the lounge chair shares a warmth full of character. The Nuez Lounge BIO's high back shows off the shell's texture, a characteristic that's been a highlight of the Nuez collection. The structural shell, which folds almost like a sheet of paper, is manufactured using 100% natural origin thermopolymer that's generated by living microorganisms, and is biodegradable and compostable. What's more, the lounge is 100% recyclable and designed so that its materials can be easily separated: shell, foam, fabric, wood and aluminum base. Choose from four colors of thermopolymer: sand, basalt gray, terracotta brown and black.
For the Nuez Lounge BIO, a new collection of textiles made from recycled polyester (PET) was developed. Using water bottles and plastic packaging, the new CIRCULAR ONE PURE ECO® fabric collection is sustainable, planet-friendly and 100% recyclable. What's not to love?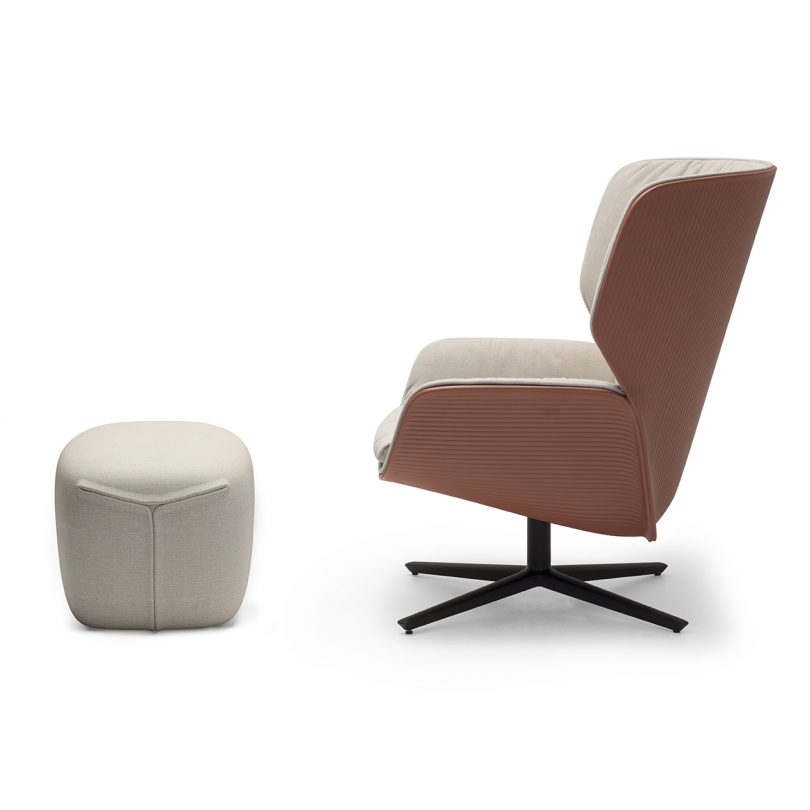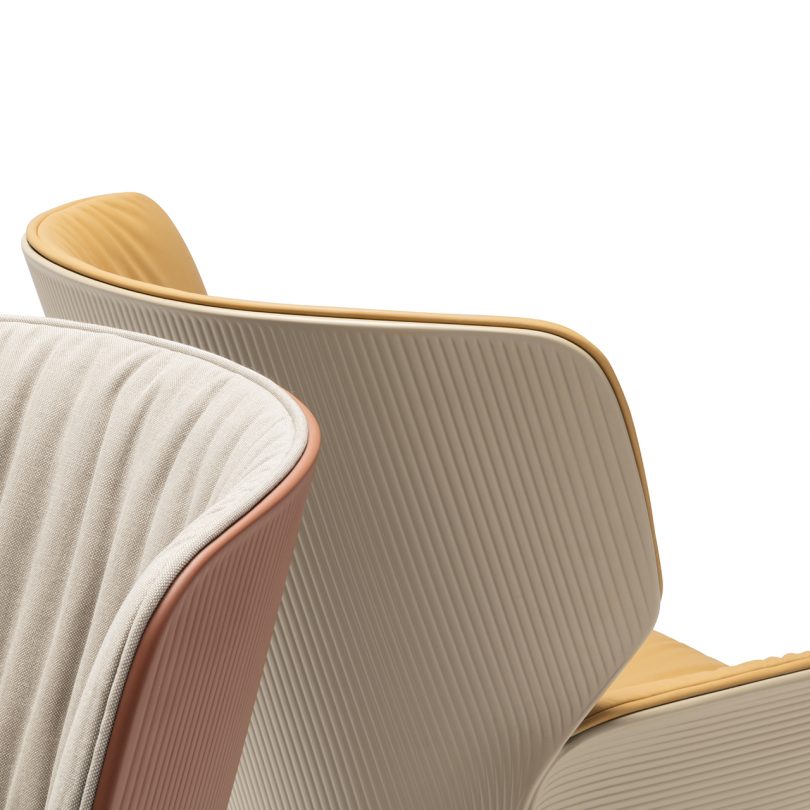 To learn more about the Nuo Lounge BIO, visit andreuworld.com.