General Assembly handled the renovation of this New York City loft located in a Cast Iron building that was built in 1868. The Greenwich Village apartment is now divided into two areas, with half of it being the living area, which has a double-height ceiling. The other half houses the kitchen and sleeping areas.
The kitchen is quite the contrast to the rest of the mostly white apartment. Using dark materials and finishes, they created a warm spaces that stands out from the rest of the loft. To make sure the apartment had enough storage, they had custom millwork built throughout.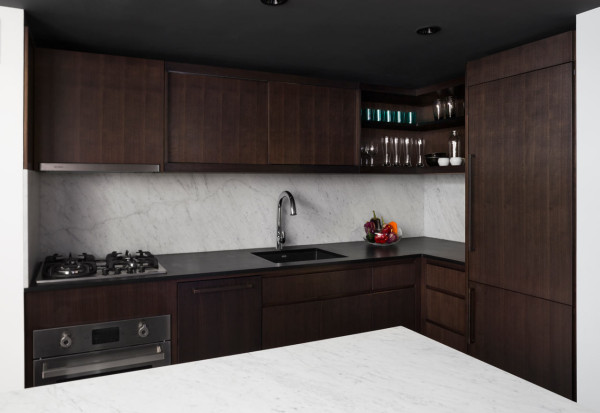 The real treat of this project? It's the ship ladder staircase with bookshelves built right into the open cubes.
Photos by Devon Banks.