Turett Collaborative Architects renovated a once four-story, multi-unit townhouse into a single family residence with five floors. At only 18 feet wide, the design was a challenge as using every square inch is critical in New York City residences. With its location being close to the art galleries and the Highline park, they wanted to focus on creating a space that would work for potential art collectors.
At the back of the townhouse, a two-story extension was added with a 20 foot tall wall of glass which gives full access views to the rear garden from both levels. It also fills the interior with light. The back patio makes the kitchen and eating area feel even more open by visually continuing the space to the exterior.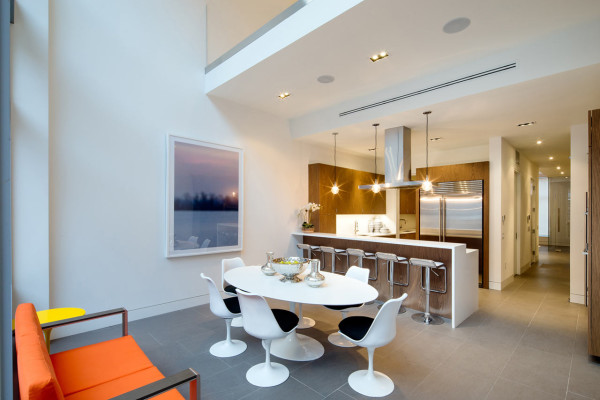 The ground floor space features a partially double height ceiling making the space feel bigger. The white walls make the perfect spaces to hang art.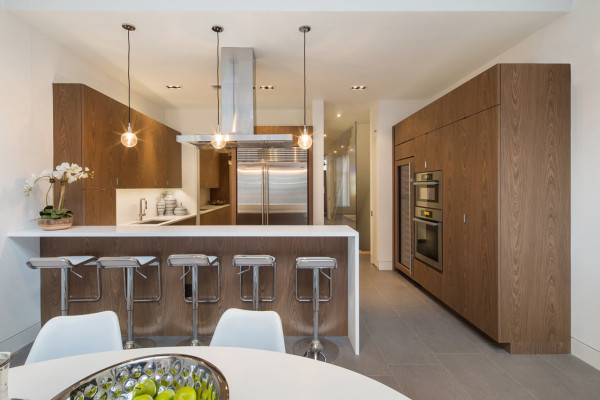 The dining room is enclosed in glass helping it to feel open and full of daylight.
The thin stairs appear to take up very little space and are only partitioned with glass panels which separate them from the hallway.
Photos by Evan Joseph and Travis Dubreuil.

Design From Around The Web