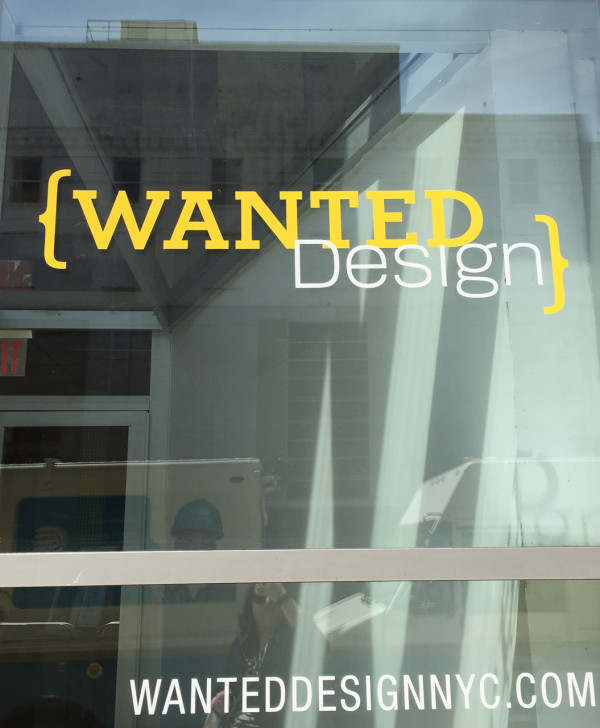 We hit one of our favorites, WantedDesign, an event founded by Odile Hainaut and Claire Pijoulat, and as always, it didn't disappoint. Full of student work and emerging designers that held their own next to established brands, take a look at the memorable work we checked out.
graypants and urbancase displayed a version of their Mobius installation, which had a cascading array of glowing "pixels" above our heads.
The trio of three female designers behind Egg Collective not only displayed their beautiful, American-made furniture, they were also presented with the first American Design Honors award, an initiative started in collaboration between WantedDesign and Bernhardt Design that recognizes young, American talent.
Garman Furniture's Felt Droplet was a really cool, wall-mounted system made from thick felt that held plants, shelves, and mirrors.
Parsons partnered with Alpi letting students design and explore with their innovative wood veneer, a material they developed more than 50 years ago. The students were led by adjunct faculty William Haskas in their Temporary Environments course which brings together undergraduate and graduate students in Architecture, Interior, Lighting, and Product Design.
Part of the Calm, Cool, and Collected: New Designs from Norway exhibition curated by Paul Makovsky of Metropolis, A-Form showed their Peggy Basket, which is a table that opens up to reveal storage.
Also part of the Norwegian exhibit were these Passivation Tables from Everything Elevated, which explore the chemical process of passivation.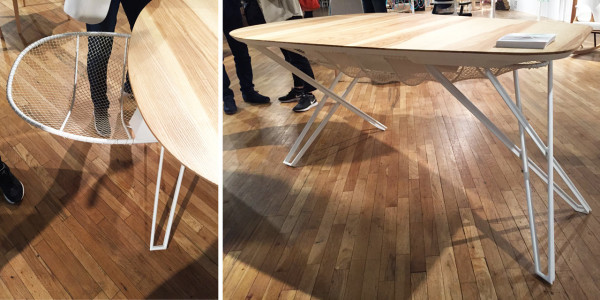 Spanish architects Marta Alonso Yebra and Imanol Calderón Elósegui make up Mayice, a design brand that showed this incredible table with hidden storage that slides out.
Featured in Liminal, an exhibition showcasing Irish work, ceramicist Andrew Ludick's remarkable work included some of his ceramic pieces, as well as his collaboration with Ceadogán Rugs.
DWR introduced the Ven Collection, a brilliant collaboration between renowned designer Jens Risom and up-and-coming designer Chris Hardy.
David Trubridge's Roll Light explores playful black and white design and the light and shadows the shade emits.