NYCxDESIGN Presents "An Ode to NYC": A City-Wide Poster Exhibition
NYCxDESIGN Presents "An Ode to NYC": A City-Wide Poster Exhibition
1/20 Photos
2/20 Photos
3/20 Photos
4/20 Photos
5/20 Photos
6/20 Photos
7/20 Photos
8/20 Photos
9/20 Photos
10/20 Photos
11/20 Photos
12/20 Photos
13/20 Photos
14/20 Photos
15/20 Photos
16/20 Photos
17/20 Photos
18/20 Photos
19/20 Photos
20/20 Photos
In an incredible and extensive effort to pay homage to the strength, creativity and resilience of New York, NYCxDESIGN is presenting the second edition of An Ode to NYC, a city-wide exhibition supported by a host of showrooms, cultural institutions and innovative design businesses to showcase the poster designs created by a talented group of 16 designers. This year's theme "Our Future City" will reflect on new beginnings in light of the current state and ongoing impact of the pandemic.
The collection of posters will be on view to the public in over 75 locations across the five boroughs, including The Oculus at Westfield World Trade Center, Fulton Center, and on-board the NYC Ferry's fleet. To view a digital map and make your way through each location, visit NYCxDESIGN.
The posters are also for sale on Poster House and proceeds from the sales will benefit Silicon Harlem, a non-profit that seeks to provide digital equity throughout the city. Because internet access can impact access to healthcare and education, this is a very current and pressing issue to the local community, so be sure to check out the QR codes that link to Poster House at every exhibit location.
This year's designers include: Debbie Millman of SVA, Paula Scher of Pentagram, Suchi Reddy of Reddymade, Amaurys Grullon of Bronx Native, Karim Rashid, Ghetto Gastro with New Studio, Sloan Leo of FLOX Studio Inc., Ifeoma Ebo of Creative Urban Alchemy and BlackSpace Urbanist Collective, Julian Alexander of Slang Inc., Ignacio Serrano Perez of Milton Glaser, Elizabeth Von Lehe of HDR, Toni L. Griffin of Urban American City with Siena Scarff, Liz Collins, Rich Tu, as well as firms Triboro Design, and Practice for Architecture & Urbanism.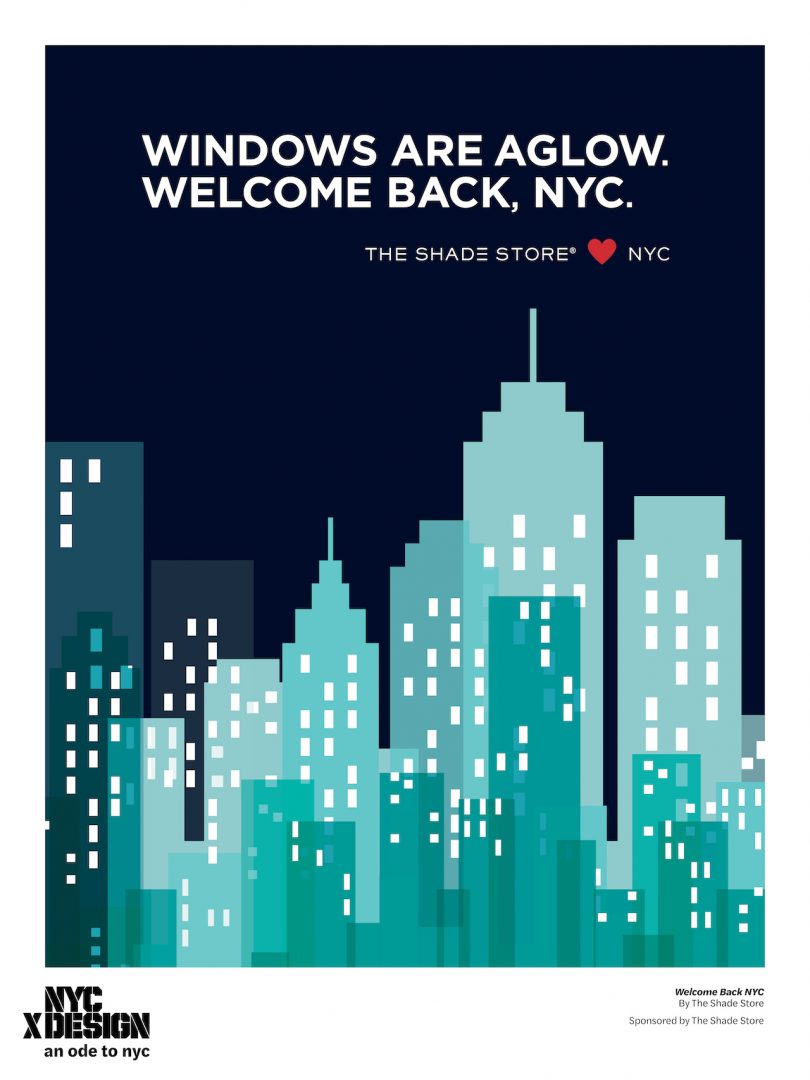 Learn more about An Ode to NYC and plan your trip to explore the poster locations at www.nycxdesign.org.