O (eau) means "water" in French, and this watch is sculpted as though from water.
Tokujin Yoshioka has designed the O watch for Issey Miyake, manufactured by Seiko. It launched at the Basel World in Switzerland this past March to celebrate the 10th anniversary of the Issey Miyake watch project. The smooth curvature of the transparent band seems to disappear into the wearer's wrist leaving only the time visible.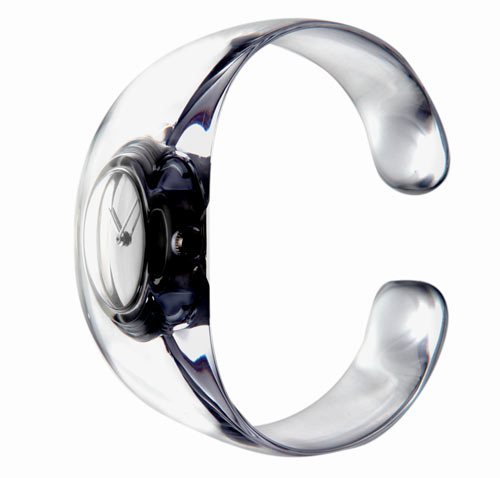 The watch should be released this July.

Design From Around The Web