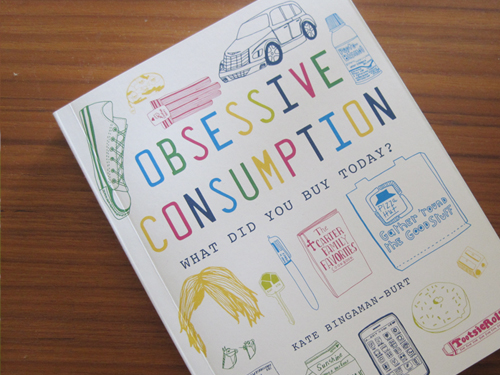 Many of you are probably familiar with Kate Bingaman-Burt's obsessive consumption illustrations. I'm excited to get a hold of her new book, Obsessive Consumption: What Did You Buy Today?
. This new book is a selection of Bingaman-Burt's ink drawings of things she bought from the past three years. By taking a glimpse into her consumption habits, you really get a personal sense of who Kate is.
There will be an exhibit of these illustrations at Land Gallery, Portland, OR from April 2 – 25th.
The detailed illustrations of her credit card bills are my favorite!