Batiik Studio took this tiny 15 square meter (161 square feet) attic apartment and transformed it into a cool modern space in Paris. Before the renovation, the attic, with its slanted ceilings, was dark and dated, and now with the help of customized, modular furniture, the interior is highly functional and completely livable.
Partitions were removed to open the space up and the kitchen was moved to one end so that the bathroom could be enlarged. Besides being moved, the kitchen was also raised onto a platform making way for a bed to fit underneath when not in use.
The bed rolls out like a drawer and can also be used as a sofa.
When the bed is away, the kitchen counter unfolds to seat four guests. Diagonal slats make up the partition wall allowing light to pass through and to give it a more open feel.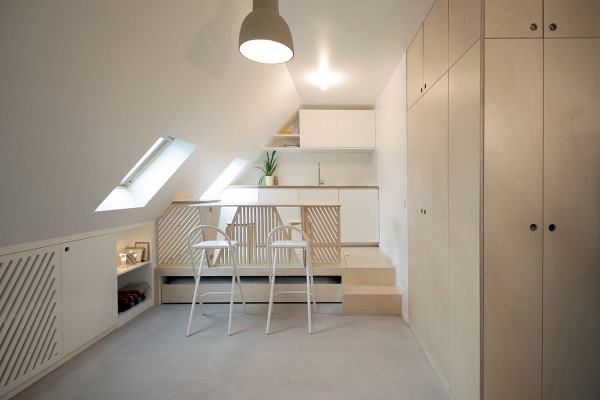 Three windows were saved to fully light the open space.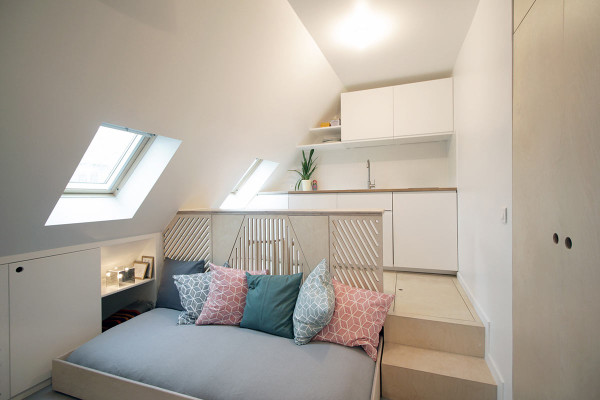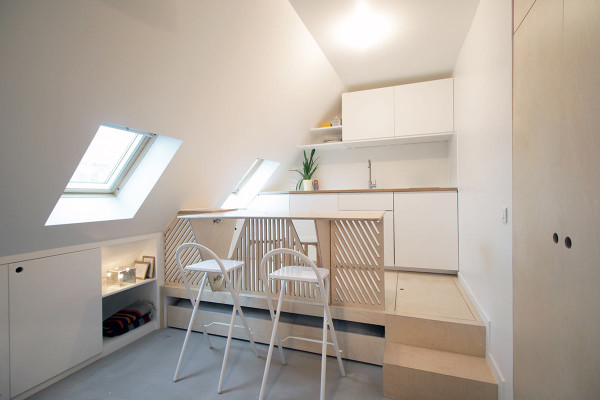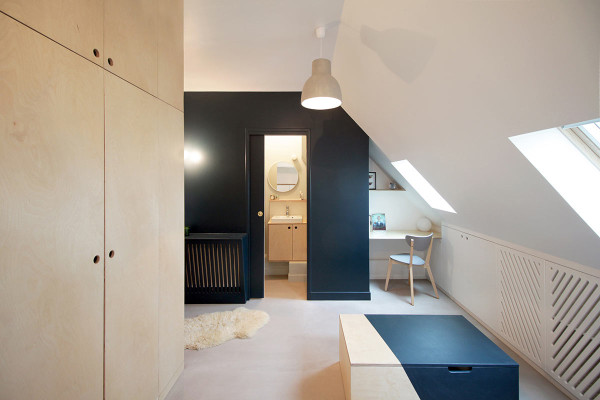 Diagonal openings on the storage doors also give the illusion of more space.
The bathroom was made larger and a small desk was built into the tiny space next to it. The walls on the outside of the bathroom were painted a midnight blue, as was part of the coffee table.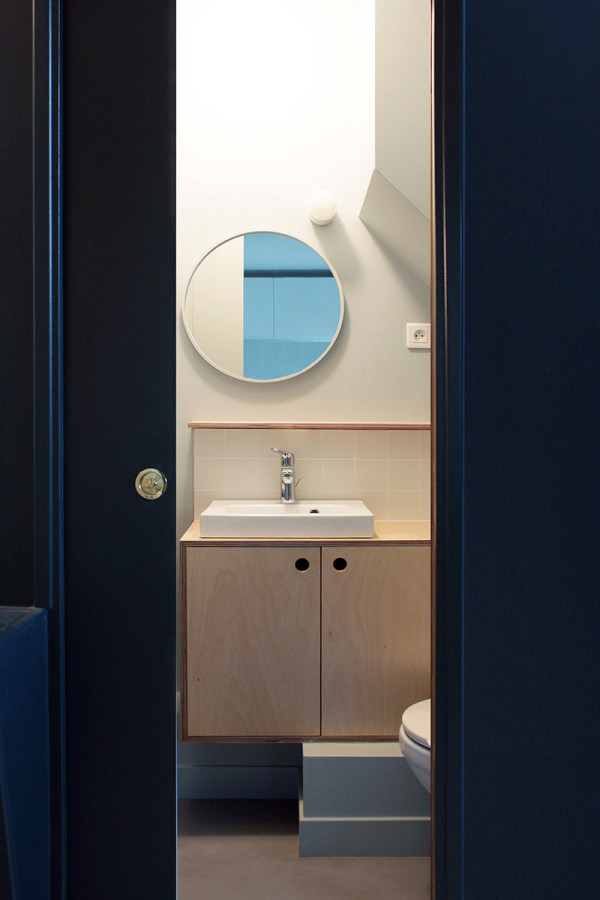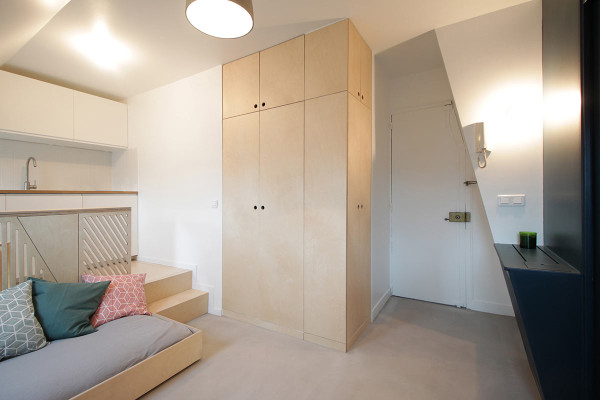 Before: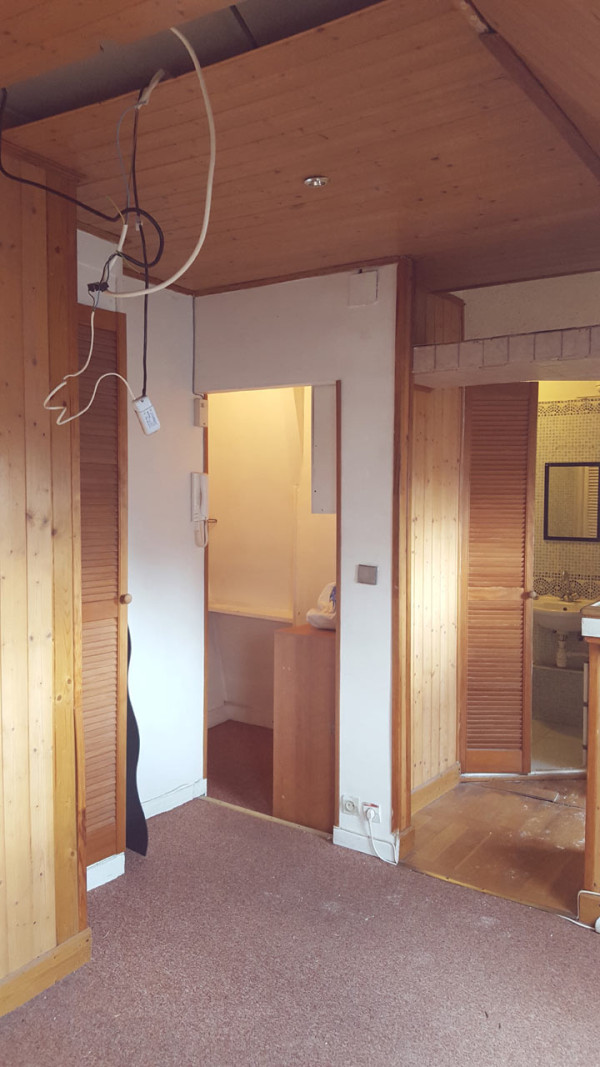 After photos by Bertrand Fompeyrine.