Berlin-based firm Magma Architecture designed the truly unforgettable shooting ranges for the London 2012 Olympic Games and the Paralympic Games. Composed of three temporary tent-like structures that are covered in a white PVC membrane that is broken up with brightly colored circular openings. Held up by steel trusses, the facades of the structures are stretched and feature the protruding circles that are not just for looks – they actually create ventilation and maintain the temperature inside. The circles also make up the entry and exit points.

The structures are easily disassembled without leaving any lasting damage to the site.
Doesn't the exterior look like it was shot up with bullets? Well, extremely colorful bullets. Or some sort of undersea creature.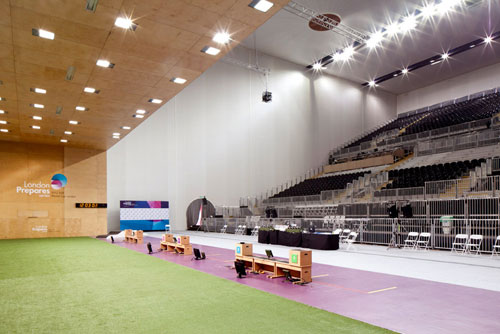 The white membrane still allows light to filter through which makes the venue  seem bright and airy.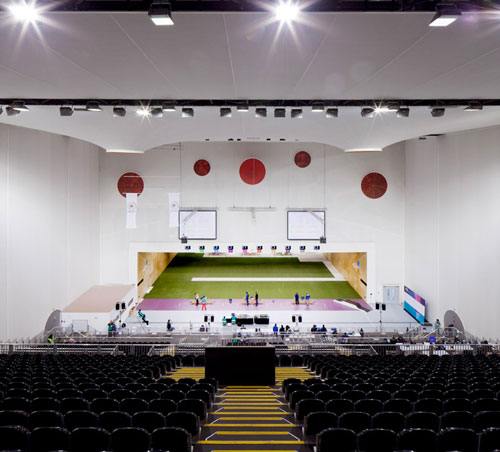 [via designboom]

Design From Around The Web