OmieBox is a new, healthier lunch box that focuses on form and function. A far cry from the typical Dora the Explorer lunch boxes, OmieBox has an innovative design that will transform the way young children eat lunch, emphasizing healthy habits early on.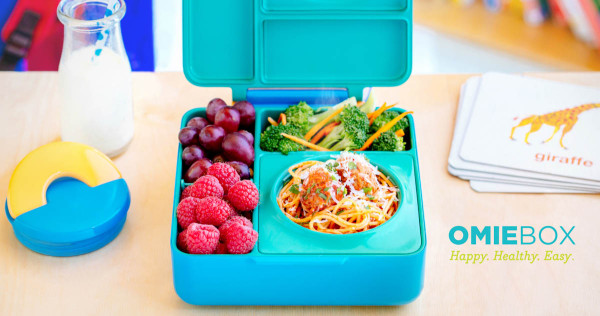 OmieBox is a BPA-free, dishwasher safe, and is made from phthalate-free plastic that comes in a fun, rainbow assortment of colors.
It has an integrated utensil holder as well as three leak-proof compartments to keep food separate. What's even more unique about the lunch box is that it has a built-in vacuum insulated bowl, which will keep warm food warm and separate from cold food.
You can get the OmieBox on Kickstarter until August 20th.