Award-winning British designer Lee Broom presented his fourth collection at this year's London Design Festival with the launch of a new lighting range: One Light Only. Drawing on Broom's fashion background, the One Light Only collection is inspired by Art Deco jewelry and fashion photography from the late 1970's.
One Light Only is characterized by a jewel-like gem faceted exterior lighting shell. The lights are presented in two striking finishes, matte white or polished gold. The interior shell of each light is juxtaposed against the exterior finish; reflective gold facets shine against the subtle matte white interior finish and vice versa.
Broom explains that this collection is a bit of a departure from his other work: "With One Light Only, I've taken a different design approach; I wanted to create a range which was particularly accessible and affordable, perhaps not such an arts and crafts approach where the  collections I've created feature significant investments pieces. One Light Only is more of an accessories collection; it is truly inspired by my fashion background and presents a striking lighting solution."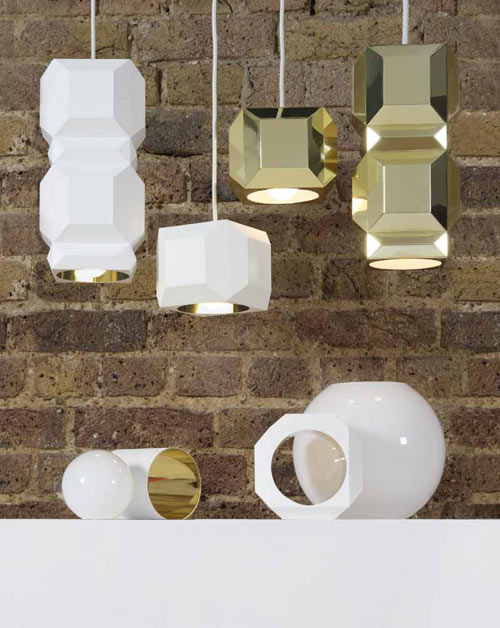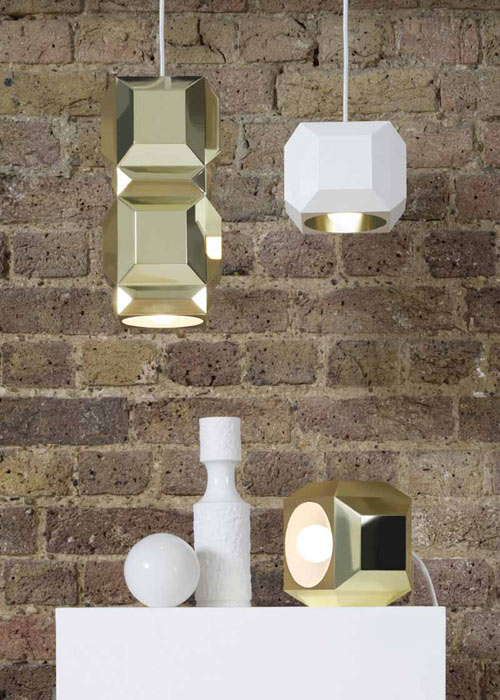 One Light Only features two different pendant-sized lights ranging from 10cm high to 30cm high. The range is designed to work in clusters, mixing small and large pendant sizes together.