Who doesn't like to listen to music when they're getting ready? Well now Digital Habit(s) just made it a whole lot easier with Open Mirror.
In the closed position the mirror is oval-shaped. Slide the mirror open to reveal a docking station for your iPhone or iPod to connect. The best thing about it is that it's controlled by hand movements, which means you can even have wet hands. Your various hand movements can control the volume, skip to the next song, or even pause the song you're on. Brilliant!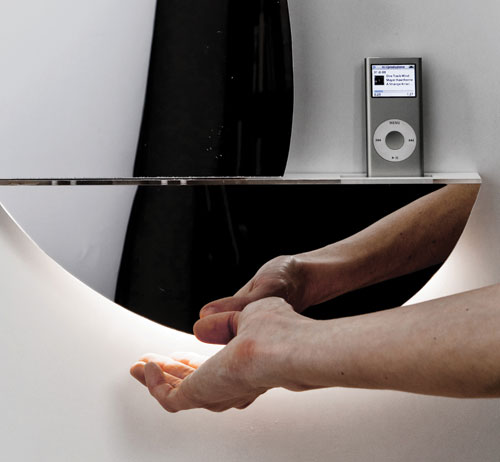 Open Mirror is an open source design, which means that you can download the instructions as to how to build this design. You can also order various kits with the necessary components to easily assemble your own mirror.

Design From Around The Web