Imagine your next dinner party feast on this gothic architecture inspired dinnerware that was designed by Michael Sieger of Sieger. Ca' d'Oro is a collection handcrafted in Germany that recently launched from Sieger by Fürstenberg. With graphic black and white patterns and fine burnished gold details, the geometric pieces will take the cake when it's dinnertime.
The quatrefoil, a decorative element, becomes the center of the design and its form slightly resembles that of a flower.
Each piece features different geometric patterns from classic stripes, to squares, to circles, and other architectonic patterns. Use all of 35 pieces or only a couple at a time, but no matter what, this timeless set will quickly become an heirloom.
The name of the collection, Ca' d'Oro, means "golden house", and that was taken from the famous palazzo on the banks of the Grand Canal in Venice where Sieger had a second home and a deep connection. Therefore, the collection expresses those precious cherished moments we all have with our close family and friends.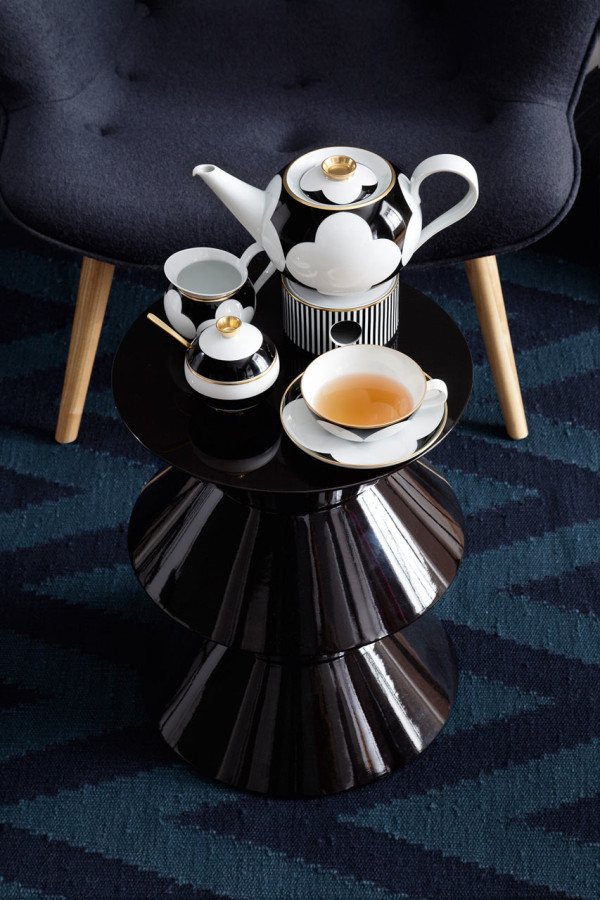 Design From Around The Web