NYCxDesign is big. It's growing. It's a beast to cover with so much to do, lots to see all over the city.
We're overwhelmed even with a team of people! So that's why we wanted to create a handy printed map and guide for you, whether you're a seasoned visitor, a first-timer, or somewhere in between.
This curated guide to New York City's annual celebration of design was created by our editors, who did the difficult job of hand-picking the best stuff to see and do, even creating a perfect 2-day itinerary if that's all you've got.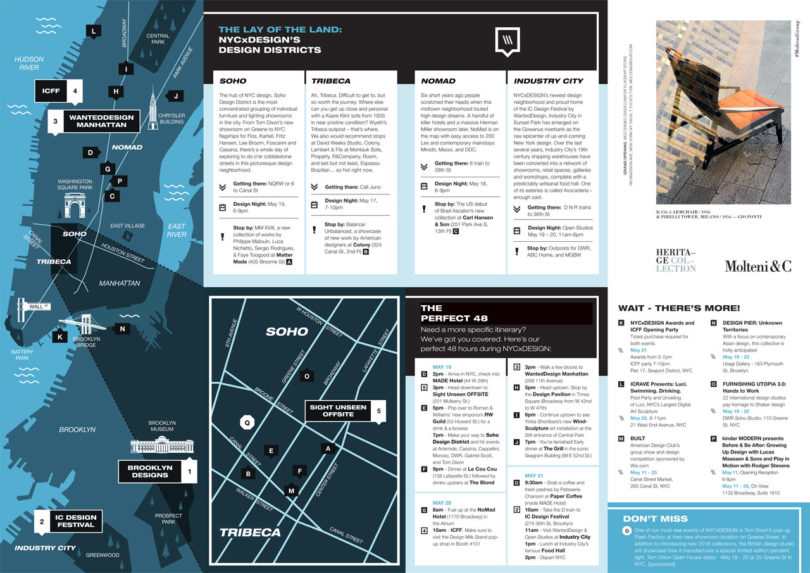 We're dropping these all over New York City and Brooklyn over the next few weeks, so you will likely find one in a local NYC/Brooklyn design showroom, event, exhibition or hotel, but if you want a head start, you can download and print a compact copy for yourself right here.
Share your adventure using hashtag #MilkRunNYC2018!