We all know PANTONE as being the #1 authority of all things color in the design industry and now they've released a new collection of real skin colors in their new PANTONE SkinTone Guide.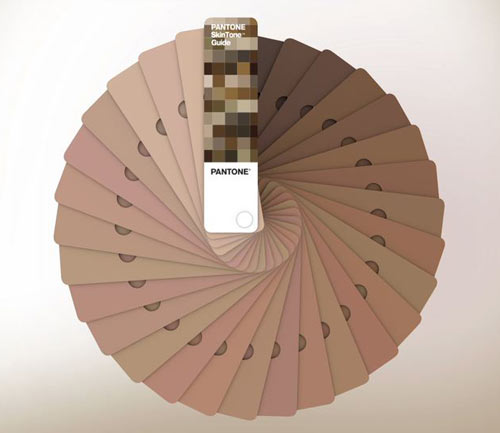 The new guide was based off of "more than 1,000 human skin measurements" which lead to the 110 shades in the new library. Each large-sized swatch has perforation to allow for easy visual matching.
Each color is assigned a four-digit PANTONE number where the first two reference the "hue or undertone of the skin" and the last two reflect the "tone or lightness and darkness of the skin."
This reminds us of Brazilian artist Angelica Dass' Humanæ PANTONE/skin-matching project – check that one out.