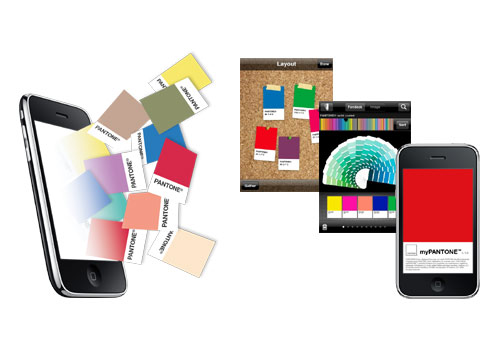 Brand spanking new Pantone iPhone app called myPantone for $10! Here are some quick details on what you can do… You can also capture and extract colors from photos and snap to the closest Pantone Color, as well as get color inspiration & color schemes from these Pantone color system libraries:
PANTONE MATCHING SYSTEM® (coated, uncoated and matte)
PANTONE Goe™ (coated and uncoated)
PANTONE Pastels (coated and uncoated)
PANTONE FASHION + HOME (paper and cotton)
Includes sRGB, HTML and L*a*b* for all colors
Yep, all that for just $10 right on your phone. Handy!
[via Cool Hunting]