If you thought recycled paper could only turn into…well, more paper, you'd be mistaken. It turns out that Montreal-based creative studio Dear Human has come up with a way to turn recycled paper into functional furniture, lighting, and tiles in a creative exploration called Paperscapes.
Founded by Jasna Sokolovic and Noel O'Connell, the studio prides itself on being able to take a second look at an everyday object in order to uncover its hidden potential and transform that potential into something tangible. This is what Paperscapes is about. Using recycled paper sourced from a local industry waste site, Sokolovic and O'Connell manipulate paper into a clay-like material, which they use to create stools, side tables, large dome lights, and tiles.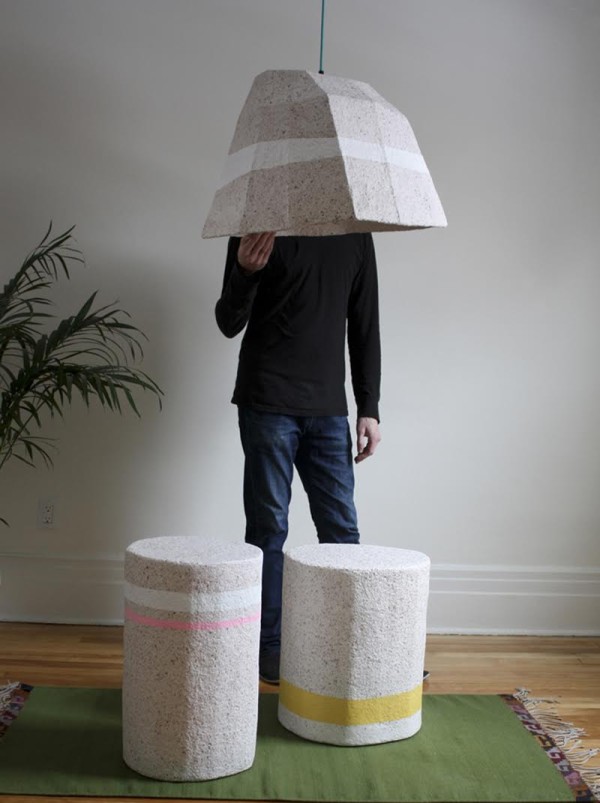 Paperscapes is currently on view at the Toronto Gladestone Hotel's annual event, Come Up To My Room, until the end of March 2016.