During ICFF 2013, LA-based designer Carlo Aiello will launch the Parabola chair, a sculptural porous chair made of metal.
The chair appears to curve inward in two directions (hyperbolic paraboloid), but all its components are straight and easy to manufacture. In order to achieve perfect comfort both curvatures were carefully calibrated to hold the body in the best position.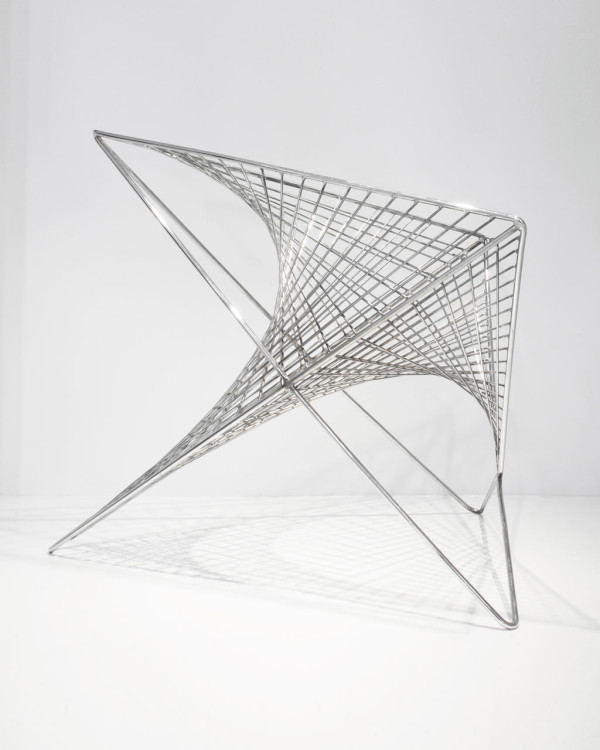 The Parabola Chair received the International Contemporary Furniture Fair Studio Award in 2013.