Parallel Turns Unused Offcuts of Teak Into Minimalist Furniture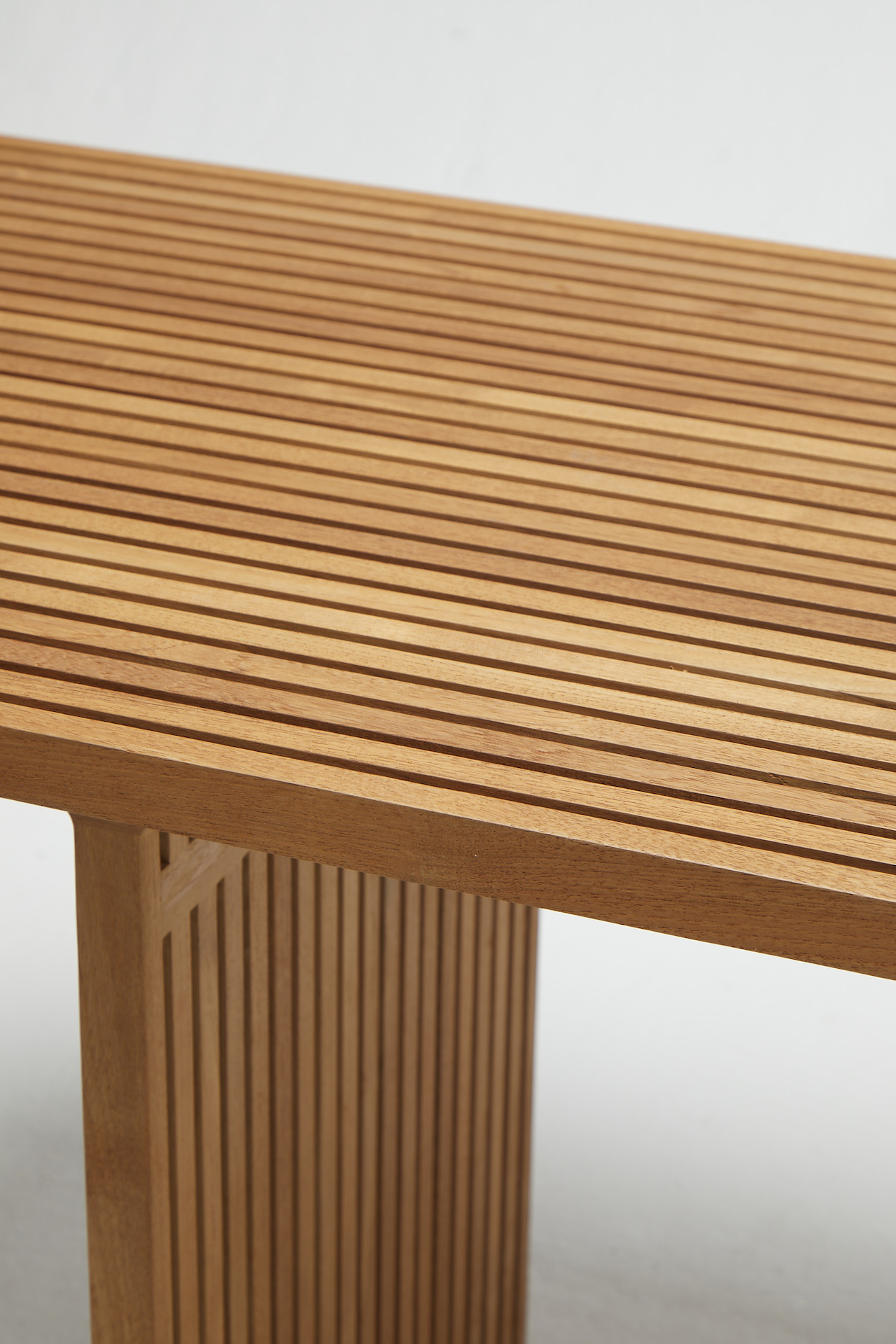 Parallel Turns Unused Offcuts of Teak Into Minimalist Furniture
1/16 Photos
2/16 Photos
3/16 Photos
4/16 Photos
5/16 Photos
6/16 Photos
7/16 Photos
8/16 Photos
9/16 Photos
10/16 Photos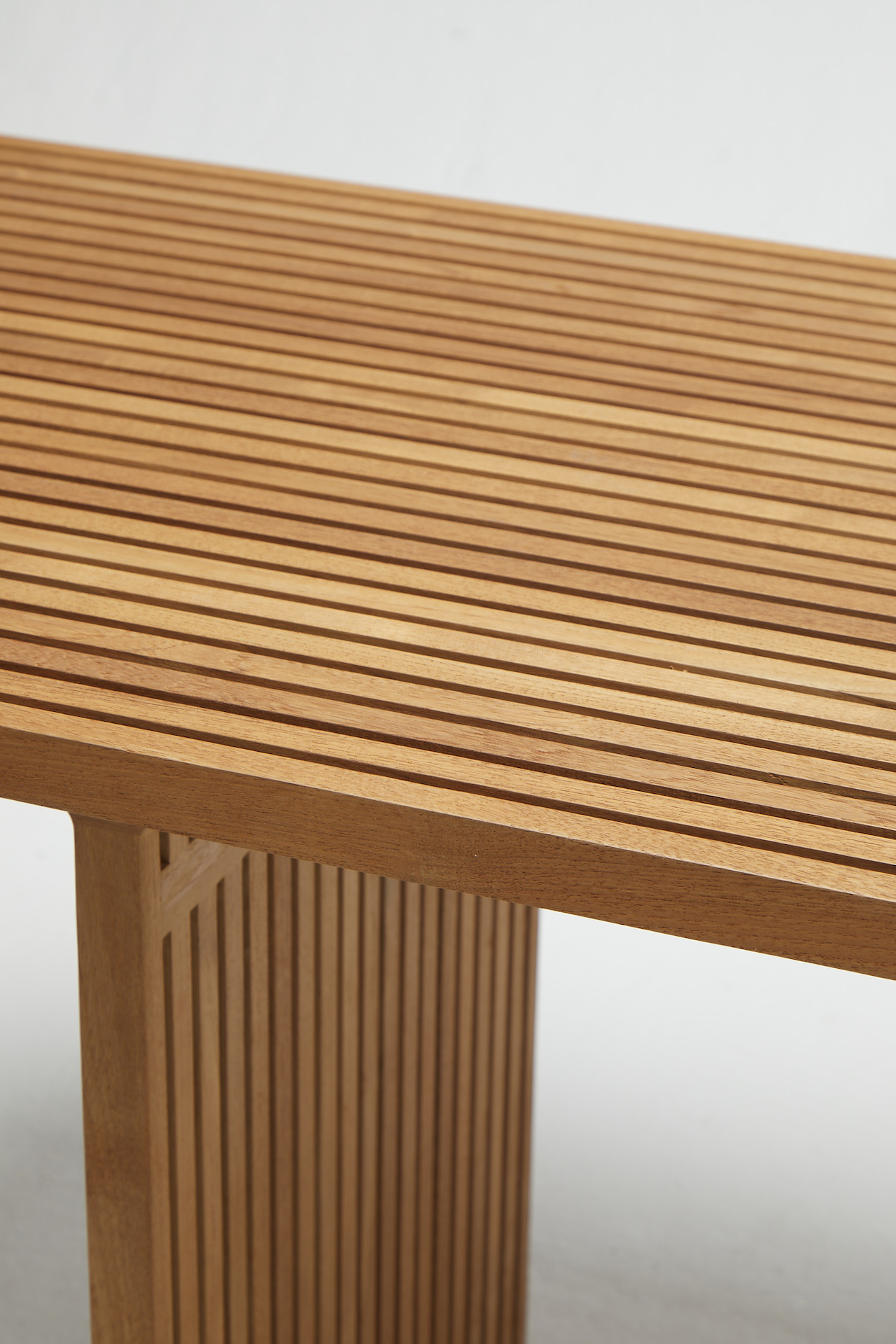 11/16 Photos
12/16 Photos
13/16 Photos
14/16 Photos
15/16 Photos
16/16 Photos
While on a Thai craft tour pre-pandemic, furniture designer Samuel Wilkinson noticed that small pieces of teak offcuts were left unused after larger sections of the wood were cut for other projects. This observation lead Wilkinson to create Parallel, a series of minimalist furniture made from thin strips of solid teak wood. The collection consists of a table, a bench, and chairs, which debuted earlier this year at Salone del Mobile during the "Slowhand Design" exhibition at Superstudio.
Wilkinson partnered with Deesawat, a local wood furniture manufacturer based just outside Bangkok, to create the Parallel series. Although each individual slat of teak wood is thin, they collectively create a solid piece of furniture and are actually quite technically constructed. The cross braces underneath or on the inside of the pieces are hidden to create a more linear and uniformed appearance. While slatted furniture and teak are mostly seen outdoors, the Parallel collection could just as easily and beautifully live indoors as well.
For more information, visit samuelwilkinson.com.