Valldoreix, located in the Barcelona province, is home to a residential project designed by 05AM Arquitectura. House in Valldoreix is not just a house though… it's part house and part exhibition space for modern art. Set back from the street and neighbors, the residence opens up on the south side with large expanses of windows.
The house comprises four volumes, two pairs that face different directions with three double-height spaces that connect the volumes, as well as the separate floors.
The ground floor houses the exhibition spaces, which are finished with concrete walls and floors that offer a neutral background to showcase the art.
Each of the four volumes is built at different heights to allow natural light to filter in the through windows set above.
Bright primary colors are interspersed sparingly throughout balancing out the concrete.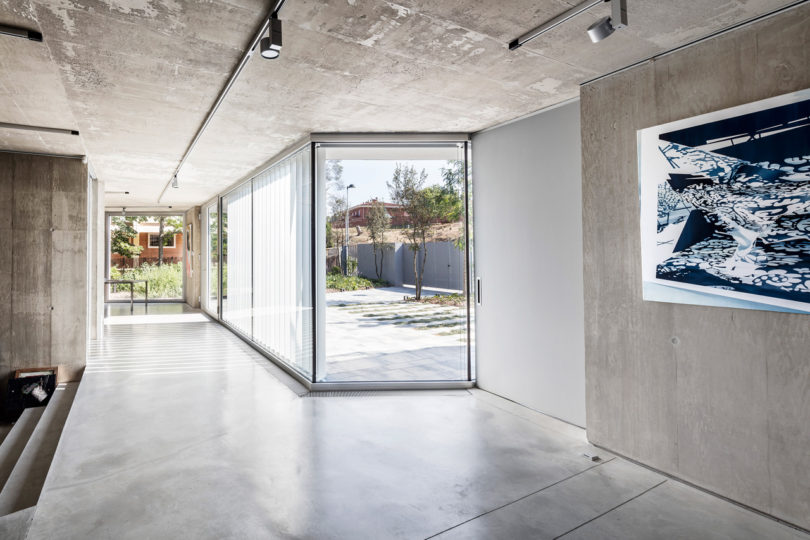 Photos by Adrià Goula Sardà.

Design From Around The Web