Philipp Schenk-Mischke and Matthias Klas teamed up to design a thesis project they call The Past is Never Dead where they look into the challenge of design within today's context. Thinking outside the box can create a new perspective and new thoughts, which ultimately equal a new awareness and expanded design ideas. The examination led to two projects: Cabinets and 1,2,3 Mirror.
Cabinets strips away the anticipated function with the hope that it causes confusion and conflict when viewed.
The notion of the shape comes from the metaphor of breaking conventions: parallel ash frames stand for the stuck structures of todays world while skew lines search the conflict and try to break free from common notions to search the new.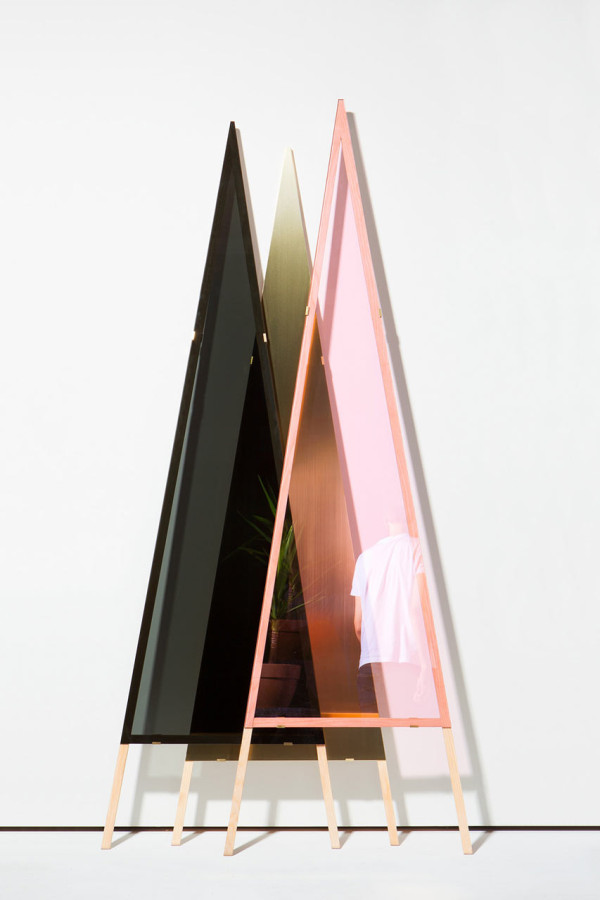 1,2,3 Mirror not only helps reflect an image of ourselves, it gives you the possibility of viewing the world around you.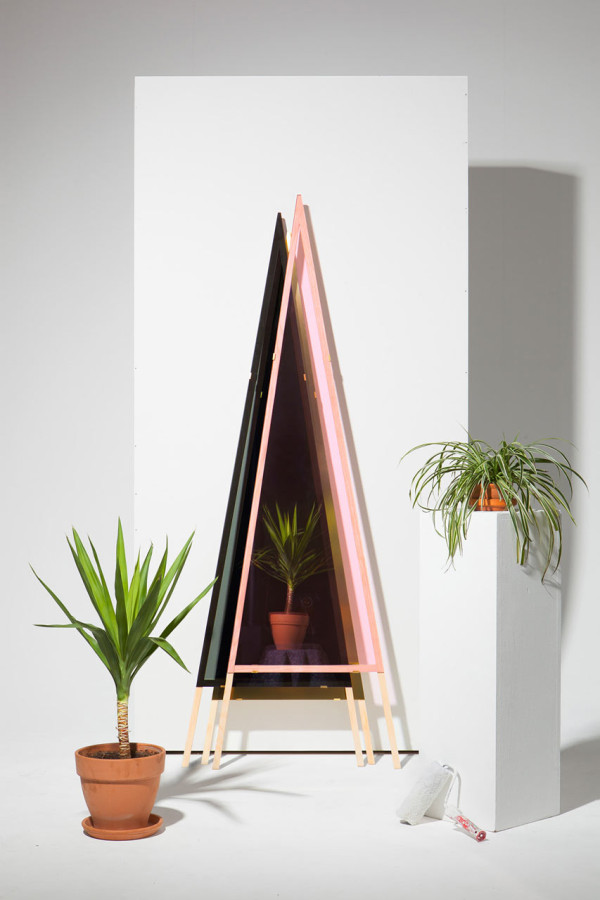 The dark grey glass behind the lightly coloured pink layer typifies the background that one needs for a clear self perception, while the backmost layer made out of untreated brass, slowly changes with time to distort the reflection.

Design From Around The Web