Recently opened in Barcelona, the Kālida Sant Pau center is a place for cancer patients, along with their family and friends, to receive oncological care in an environment that's cozy, comfortable, and bound to encourage healing. Architect Benedetta Tagliabue, who designed the building, partnered with designer Patricia Urquiola and her team to create a space that felt more residential than clinical.
The center's ethos perfectly aligns with Urquiola's design principle – "to create spaces where people feel comfortable and live better" – which made the Spanish designer the ideal person to take on the project. She sought brands that believed in the mission to donate products to be used within the space, including her own work, the Mangas Original and Mangas Space, from GAN.
Lighting brand Marset donated lamps, including the Cala floor lamp designed by Joan Gaspar.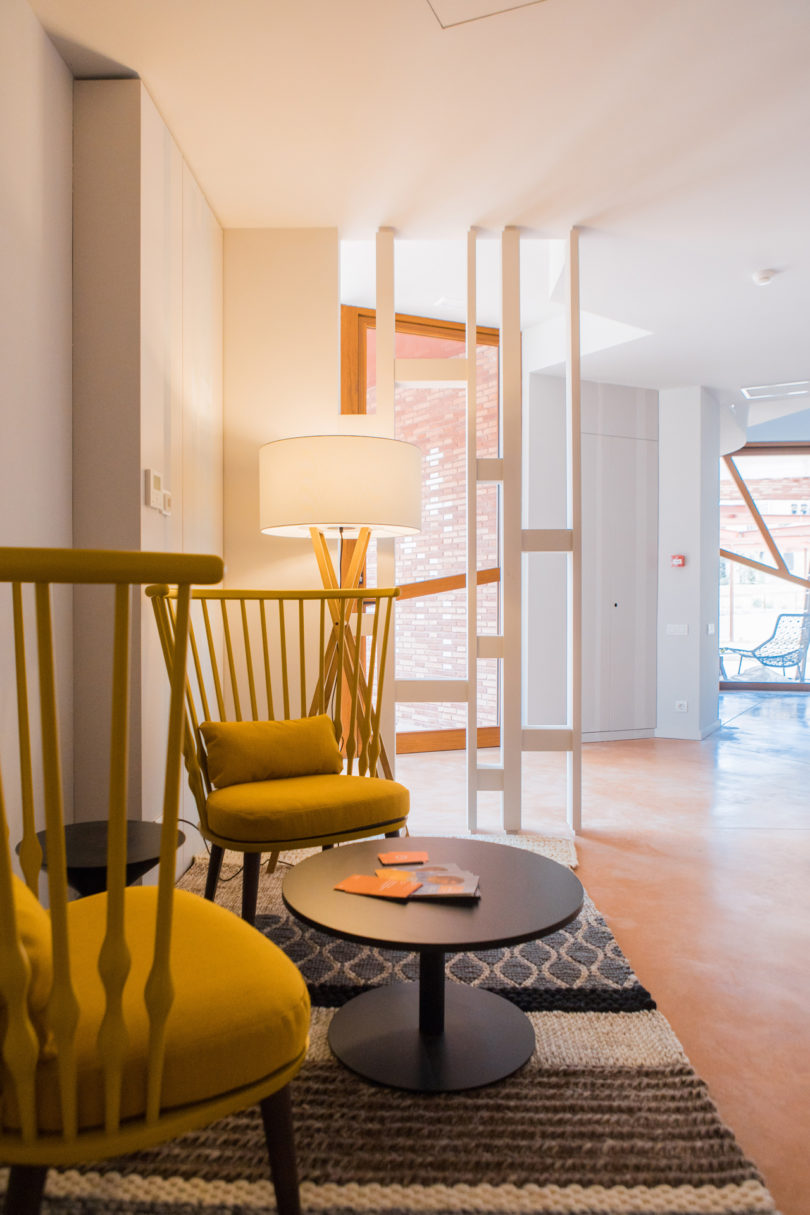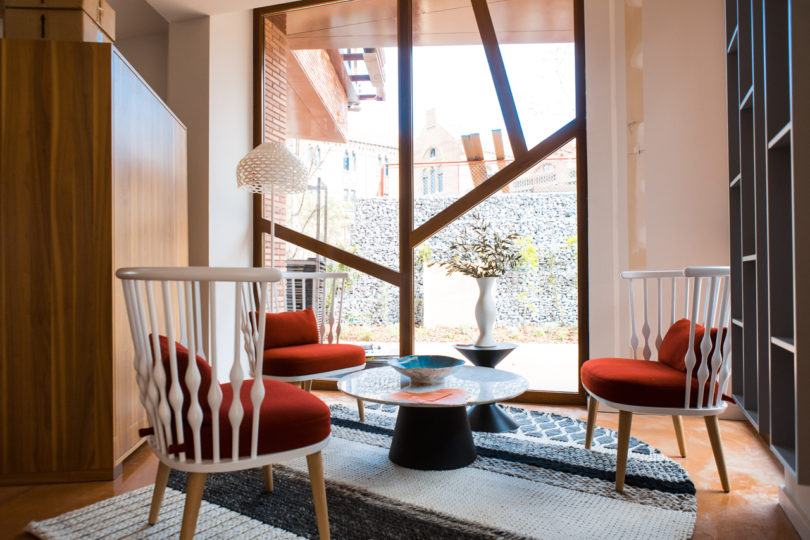 Throughout the center, various vignettes of seating wait to host visitors with Mangas rugs grounding the spaces and adding warmth. The wool rugs make for cozy areas, as they were intended since they were inspired by handmade wool sweaters that everyone's grandmother used to knit.
The Mangas collection is known for having organic shapes and with the hand-loomed textures, the sweater-inspired rugs give nod to childhood when being cared for was typically a given. That's the same feeling Urquiola wanted to give the homey space.
Urquiola combined bold colors with practical neutrals with the hope of evoking both a sense of relaxation and optimism.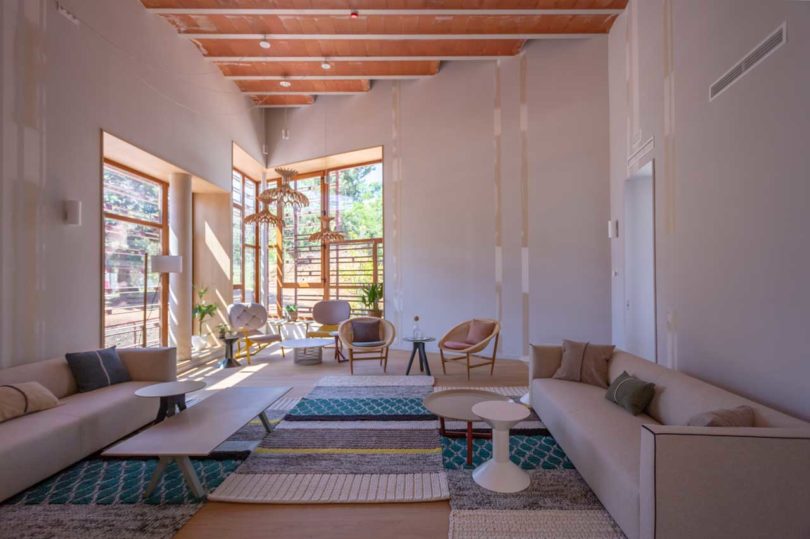 Design From Around The Web