British designer Paul Smith has been expanding his empire over the last 40 years and it comes as no surprise that he has 14 different collections going these days. With that in mind it was time to expand his London shop, located on the corner of Albemarle and Stafford Street, into the neighboring building. Selling everything from clothing and accessories for men and women, along with a selection of furniture, it's no wonder a larger space was needed, so the in-house team at Paul Smith got to work creating the the perfect backdrop for the brand.
The designer walks you through the entire space:
Looking to make a statement with the newly expanded shop, Smith worked with 6A architects to design a one-of-a-kind exterior made of cast iron panels discreetly detailed with some Smith's own drawings.
The drawings blend into the wall, semi-disguising them from rest of the traditional architecture in the area, all while being true to Smith's vision.
The mesmerizing facade is layered over black painted walls creating the perfect textural exterior to go along with his signature designs.
The curved window panels bump out into the street displaying the wares that are for sale inside.
The interior is divided into three main sections that each have their own signature look and feel. One thing that's consistent is the mix of sculptures, paintings, and furniture that is displayed throughout.
The furniture area had bright yellow walls with limestone floors where the pieces will constantly change over time.
The women's area has the coolest application to a wall that I've seen in awhile – dominos. That's right. They painstakingly applied 26,000 dominos to the walls in the accessories room.
The men's area features end-grain wood block floors with furniture and fixtures made by furniture makers Benchmark. Throughout there are bits of furniture covered in Paul Smith fabric.
This tunnel connects the original shop to the new space.
Also in the men's section is a circular display rack to hold the tailored suits.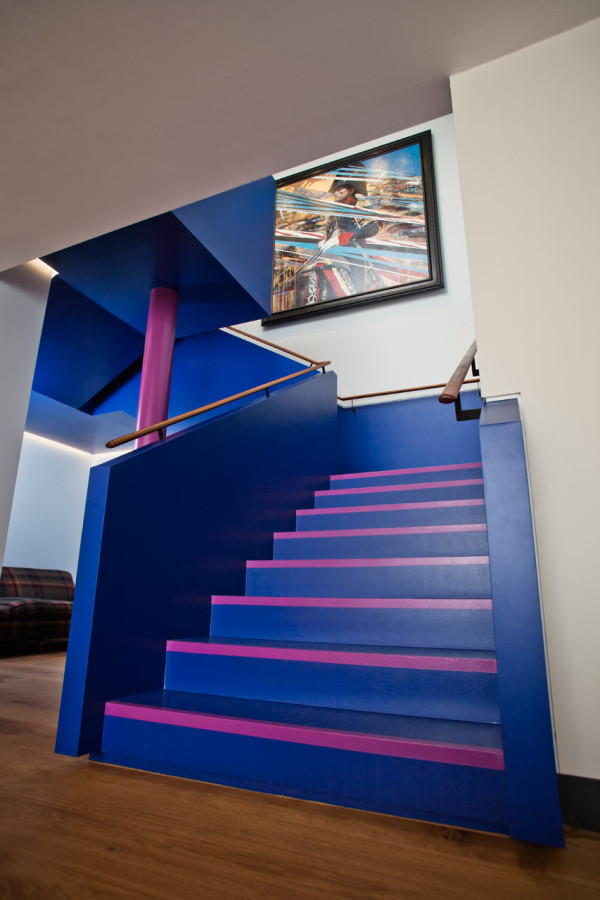 Photos courtesy of Paul Smith.

Design From Around The Web