The design duo at Pavilion Living combines a little bit of California style from the 1950s with current modern lines to create their prefab designs like their latest, Pavilion 65, located near Torekov, Sweden. The two-bedroom residence makes perfect sense for a couple or anyone looking to build a reasonable vacation or weekend home.
The clean, classic lines of the rectangular-shaped structure lends itself to open spaces with both private and public areas. Large glass panels create a light-filled interior and they also blur the lines between the indoors and outdoors.
I love the nod to Mondrian and the subtle use of primary colors throughout.
Even though it's a prefab, there are all kinds of special details like the window seat above and the built-in bookcases below.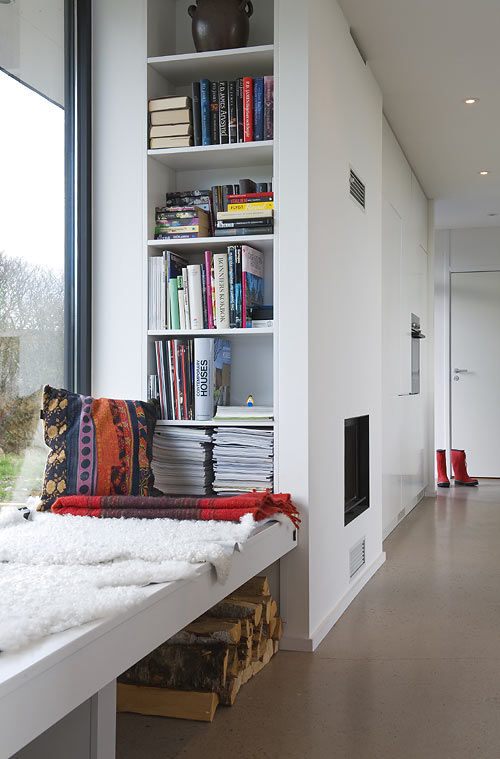 The large deck extends the square footage making it easy to enjoy the outdoors.
Photos by Göran Uhlin, Swedish Freelance Legion.