PB Teen Convertible Couch
01.09.08


It really looks like a sofa, not a futon!

Design From Around The World

Popular
In Home Furnishings
More

Design Store(y)
We go back to revisit the collection of design-focused shops we highlighted in our Design Store(y) column throughout 2015.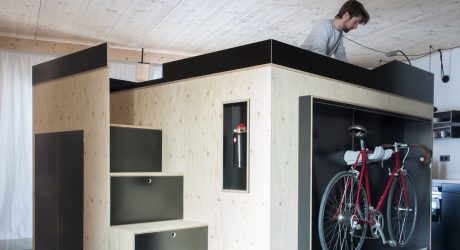 A room within a room that organizes essentials, like sleeping, working, eating, and reading, into a cube-like piece of furniture.
A series of handmade encaustic cement tiles designed by artist studios around the world.

Featured Columns